Car making is no child's play. Mahindra did not have it easy when it designed its own car. The effort paid though. The result was the KUV 100. The car comes after a decade of Logan and the experience has been incorporated into the new offering.
KUV 100 is hitting the roads in a new avatar. Any eyesores from the first experience have been rectified. NXT is a sight to behold.
NXT is a neat package. The chrome-inserted grill, the muscular dual tone bumpers with silver scuff plates, new spoilers, LED daytime running lamps, new headlamps, fog lamp, clear lend tail lamp and the sporty 15 inch diamond cut alloy wheels give it an extra oomph.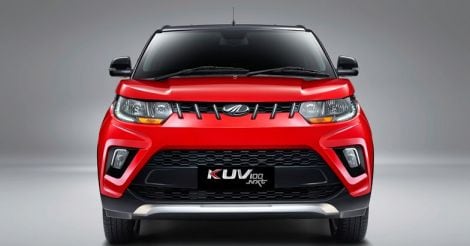 KUV 100 NXT
The interior is no less fancy. The sporty black theme interior comes complete with a 7 inch touchscreen infotainment system, twin-pod meter console, gear shift alert and eco mode/micro hybrid. The refined engines and long travel suspension ensure a smooth drive. Approach and departure angles are elevated.
KUV 100 NXT resembles an SUV with its elevated look. You can't be blamed if you mistake it for a truncated Land Rover Evoque because of the looks from the front and the body cladding. Mahindra is expected to launch a new model with a larger wheel base. This car can afford to be a little longer.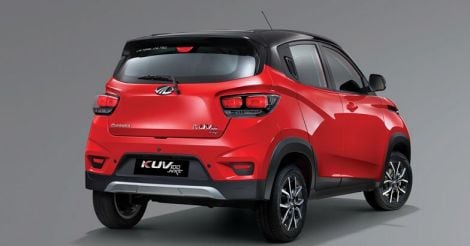 KUV 100 NXT
The length of the car is deliberately limited to less than four meters to save on tax. The monochrome design and front wheel drive add to its SUV look.
The car is easier on passengers. The tall car makes it easy to get in and out. Seats and door trims are made in plastic. KUV 100 NXT has all the modern facilities such as steering-mounted controls, touchscreen stereo, USB ports and mirrors that can be adjusted from the inside.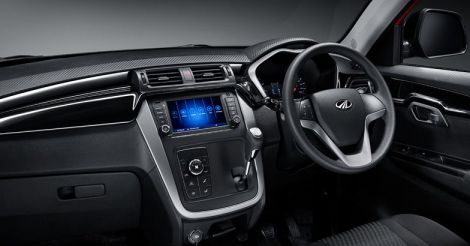 KUV 100 NXT
The three-cylinder D 75 diesel engine is 1,200 cc. It has a capacity of 76.4 bhp at 3,750 rpm. It has two power modes. It has a smooth power delivery. Mileage of up to 25.3 kilometer per liter is ensured at eco mode. The auto start stop system ensures high mileage.
The car ensures comfortable driving and traveling experiences. The gear lever in the dash board is effortless.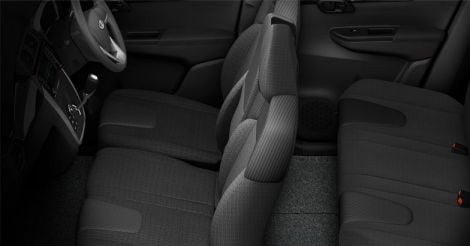 KUV 100 NXT
There is a petrol model too.
All models come with an optional airbag and ABS. The car is manufactured in accordance with global standards. The price starts at Rs 4.48 lakh.
Test drive at Pothens Mahindra +91 79022 77777.
Read more: Business News | Autos | Grab your Jeep Compass, prices to go up in 2018