The pronounced thuds of the engine are tuned to the pounding of his heart, literally. Sunu Babu's deft hands have passionately combined the brute strength of bikes with beauty. This maverick in the art of bike customization left his on-site assignment in the UK in two months to take to his true calling.
Now, this 30-something former software engineer is turning cruisers, sports bikes, and even decades-old classics from as old as the 1960s, into head-turning stunners.
On October 2, 2017, eight months after leaving his job, he launched his brand - Petrol Head Customs, in Kochi and eight months down the line, there is a line of enviable bikes parked in his single-room garage.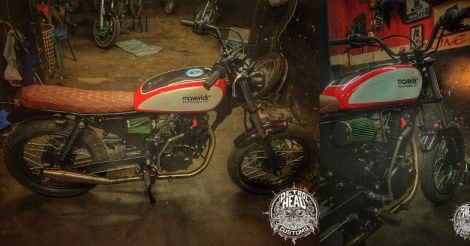 "My passion has always been to ride around - even before I knew it," says Sunu who once drove around the country looking for the right Gypsy for him.
"My first piece of work was 'Maverick'- a customized Hero Honda Karizma. It was displayed at the India Bike Week in November 2017. I stayed a little away from my creation, and honestly, I could see quite a few admiring Maverick," he said.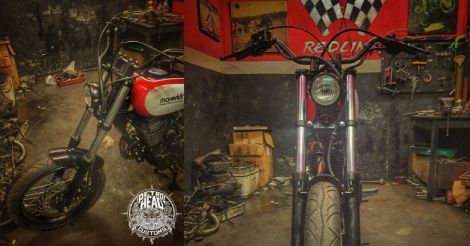 "Maverick is a naked bike, a true namesake of a lone, untamed spirit. The project was commissioned by a friend who wanted a bare, powerful ride," he said.
His next was a stunner named 'Bull', a customized Bullet. Bull is simply breathtaking, to say the least. It is a finely carved piece of art, riding smoothly with an unbeatable thunder thumping in its engine.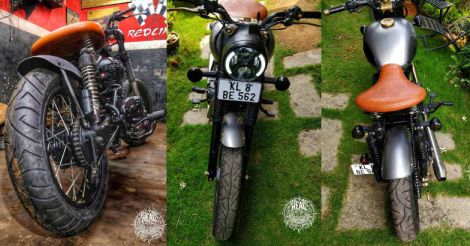 "Bull is stylized, carved and crafted to perfection. It is a modified Royal Enfield Bullet which has gone through a complete engine retune. The engine has been rebuilt to add power and performance. Just like Maverick, I added a stainless steel single-piece exhaust to Bull, giving it a signature perfection," says Sunu.
Where do you see yourself going?
"Despite the promising takeoff, there are issues. First, customization is not legal in India. That is the reason why restoration is also a focus area," he said.
He recently restored a 1969 model Suvega, originally made by the French motor company Motobécane and more requests have been pouring in.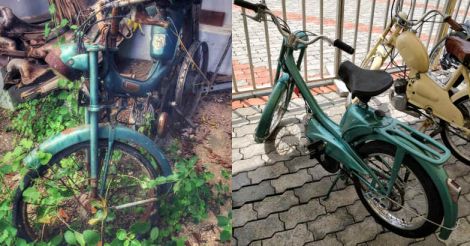 "The Suvega was spotted years ago in a scrapyard while travelling through Tamil Nadu. It stayed in a garage for many more years. Now, it is back to full power and polish with everything restored to the last detail," he said.
What is so special about riding?
"Leaving the job crunches your pocket, still the perfectionist in me is pleased with every finished project. Each ride on a bike is my way of meditating," says Sunu.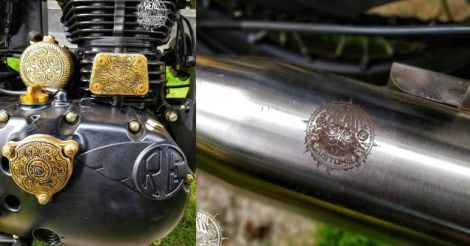 "Riding takes your mind off everything else. Making custom bikes is my way of financing my biggest passion - travel - with money from another passion, bikes," he said.
Petrol Head Customs has still not attained break even but has been receiving seed funding options already.
"Several people found the custom build impressive and though profits are not on my mind right now, I can quite confidently count on few who would like to invest," he said.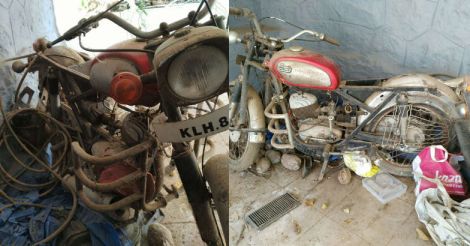 Sunu already has his hands full with inspiring projects. From a nostalgic Rajdhoot 175 from the 1970s being restored by a man in memory of his late father, several more have lined up for restoration and customization.
"At the India Bike Week, the organisers sought a 3D mapping of the custom design. That would mean sitting by the computer again. It took a bit to convince them I'd rather send them photos of the work progress," says Sunu.
Coffee, cigarettes and travellers
A few years down the line, the picture would be complete - with not just bikes but also bike tales, says Sunu.
"The idea is to build a theme space where you can spend time. With a full-fledged garage for the bikes on one side and some coffee on the other," he said.