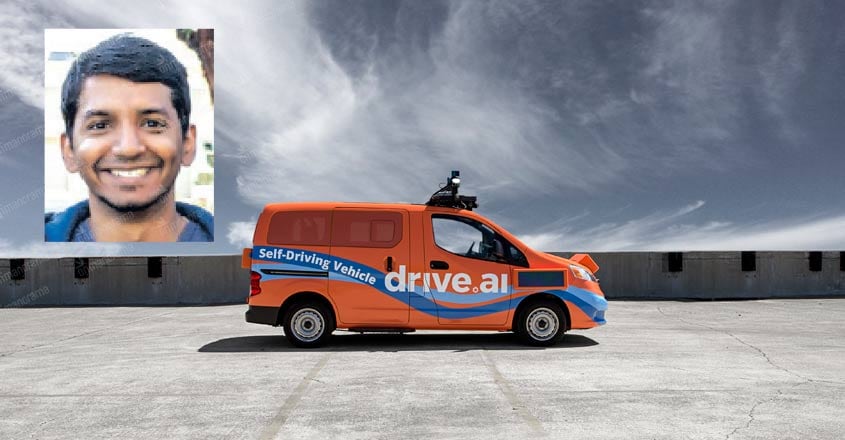 Some of the fast-moving orange vans in the Fresco city in Texas in the US have no drivers! While several big companies' self-driving vehicles are still in the works, a Malayali sitting in the artificial intelligence lab in Stanford University is controlling the vans.
Joel Pazhayampallil, who belong to Athirambuzha in Kottayam, is the co-founder of drive.ai which is considered as the best start-up company in the world involved in driverless tech research.
After finding a place on the '30 Under 30' list of Forbes magazine that ranks the most successful 30 people in the field of technology this year, the California-headquartered start-up has so far received Rs 550 crore in investments.
The happenings at drive.ai are big news in technology columns of international media. Lyft, the San Francisco-headquartered ride sharing app giant, has chosen 28-year-old Joel's start-up to enter into a partnership for their self-driving cars project.
Two weeks ago, the first batch of drive.ai's autonomous vehicles started their on-demand journey in Frisco city. Drive.ai was set up by five Stanford alumni at Silicon Valley in 2016. They aimed at producing cars that can think like a human being's brain. They developed a special machine learning algorithm (deep learning) for this. A company that has started off with 16 employees, drive.ai now has more than 100 staffers.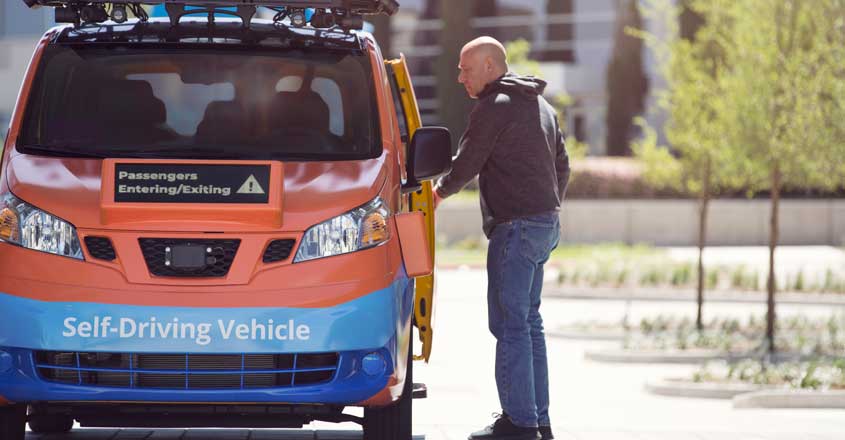 Drive.ai is headquartered in the California Bay Area where several self-driving projects, including Google's, are taking shape. Joel had set his eyes on public transport after supplying retro fit kits for autonomous vehicles of several companies for their internal use.
Level-4 autonomy
At present, global research is concentrating on level-4 autonomy where human intervention is not at all necessary. It was technological experts' international association Institute of Electrical and Electronics Engineers' publication Spectrum that pointed out the exclusive achievements of drive.ai in this field.
Though the aim is to achieve level-4 autonomy, at present, cars are running on level-2 autonomy as per the norms in the US. In level-2, a driver should be present in the car and the driver should take over the control of the vehicle in case of any emergency. Drive.ai's vehicles running on level-4 autonomy that doesn't require the presence of drivers are also operational.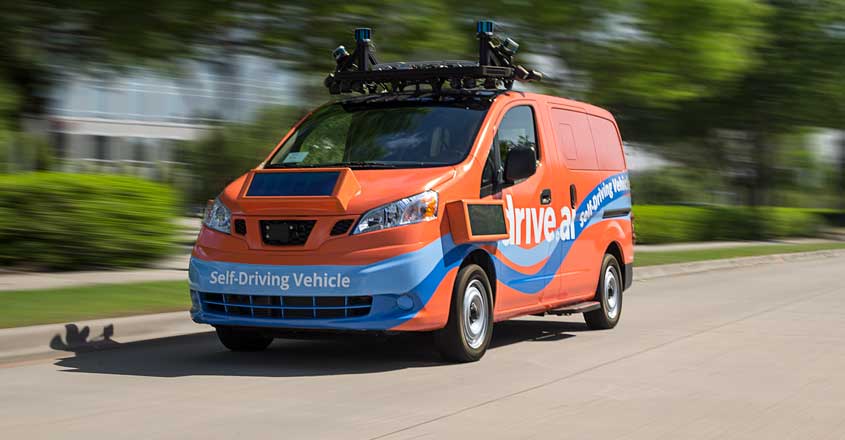 Like human drivers
The ultimate aim is to provide a driving experience similar that of a human driven car. It is the cameras of the car that control it at a traffic signal. However, if the cameras do not spot the signal, the car can respond seeing the vehicles in front and sides moving. Joel's cars can run in rain, shine and at night without drivers. The journey is safer because there are messages on the four sides of the car for those crossing the roads.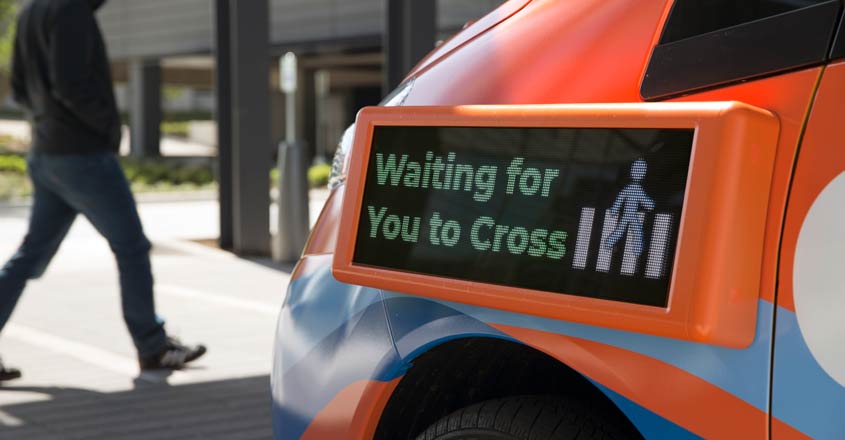 Hailing from the Pazhayampallil family in Athirambuzha, Joel has been in the US for several years. He had worked as associate software engineer in General Motors and research intern in Nissan Motor Corporation.
Frisco journey
In a first, Drive.ai is offering a trip in cars without drivers through a mobile app similar to services offered by Uber. Google's Waymo is also conducting similar experiments in California. Initially, the services would be between specific points. Scan the QR code to watch the video.