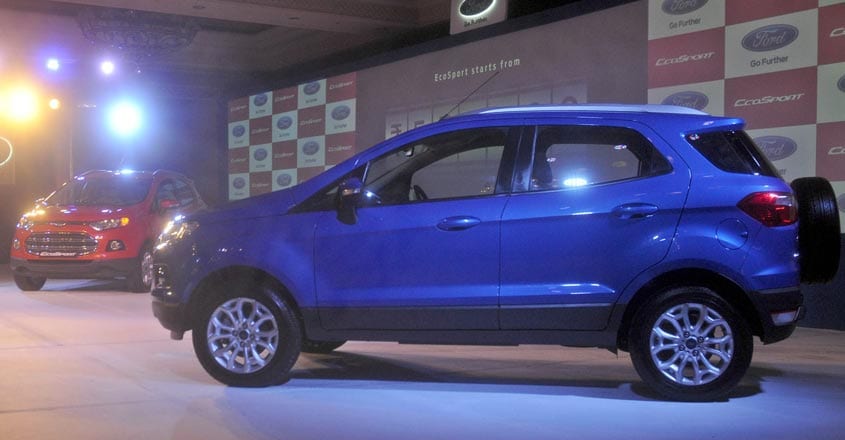 Mumbai: Automobile manufacturer Ford India on Friday said that it has voluntarily recalled 5,397 EcoSport compact SUVs to inspect and rectify certain faulty components.
"Ford India is voluntarily inspecting 4,379 EcoSport vehicles, made at the company's Chennai plant between May 2017 and June 2017, for weld integrity of the front lower control arm," the company said in a statement.
"The weld strength on some of these vehicles may be below Ford specifications, which in rare cases, can potentially affect steering control."
In addition, the company "is also writing to owners of 1,018 EcoSport vehicles, made between November 2017 and December 2017, to inspect their cars for driver and front passenger seat recliner locks."