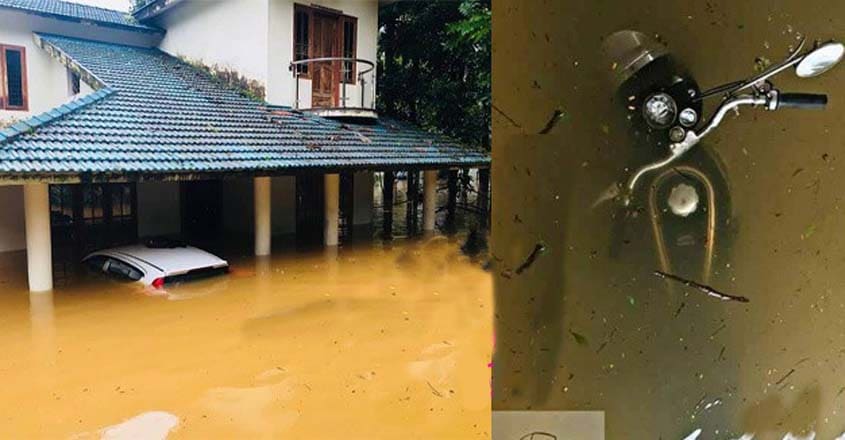 Heavy rain has flooded low-lying areas. Vehicles and buildings have suffered damages and water has entered several vehicles. Does insurance cover such exigencies?
Though damages caused by natural disasters are covered by insurance, special clauses have been added by insurance companies in case of damages due to flooding.
Damages due to falling trees and mudslides while the vehicle is running or stationary get protection.
But if water enters the engine of the vehicle, it is difficult to get insurance cover.
According to insurance norms, the consumer should take care when there are chances of water entering the engine.
Water won't enter the engine even if the car is fully submerged in water. But when engine is started in such conditions, it could suck in water. So, in such conditions, instead of attempting to start the vehicle, it is advisable to contact the insurance company first and take further action.

When in trouble
• Do not start a vehicle that is stuck in a flooded area. Push the vehicle from water without starting it. Even if it is apartment basement, do not attempt to start a vehicle stuck in water. Remove the battery terminals and seek assistance of workshop.
• If the vehicle is automatic transmission, it has to be pulled after placing it on a flat platform. If this is not possible, its front wheels, or the driving wheels, need to be lifted from the ground before being pulled. Otherwise AT gearbox could be damaged.
• Do not follow others in crossing flooded streets. Every vehicle has its filter/snorkel fixed in different ways. If water enters through it, the engine might stop. If it stops in the middle of a flooded area, do not try to restart. Seek the help of a workshop and inform the insurance company.
• The engine oil of affected car has to be changed. Oil has to be changed twice or thrice to clean the engine. The air, oil and fuel filters need to be changed. Besides, all the intakes that could suck in water to the engine need to be cleaned.
• After changing oil, lift the front wheels using a jack and rotate the front wheels using hands for about 15 minutes. This helps in taking the oil to all parts of the engine. After this, change the oil and rotate the tyres again. Do this at least thrice.
• Check the electric parts. It is better to change fuses.
• Start the engine only after these exercises. And keep the engine running for about 1-2 minutes before driving.