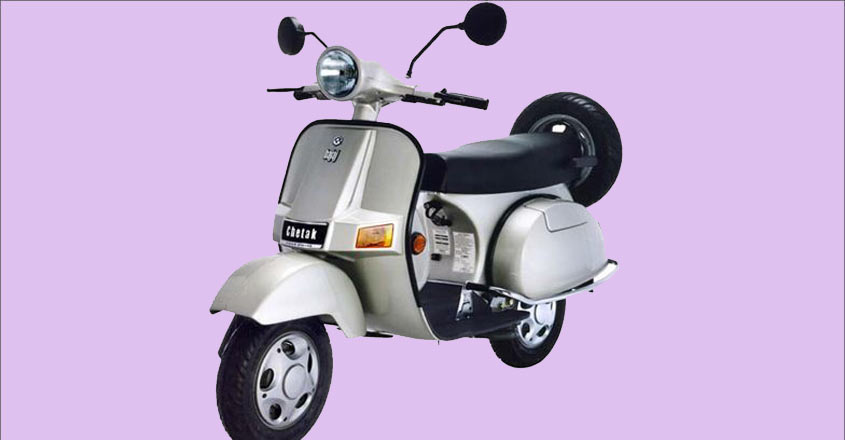 Hamara Bajaj was a slogan that reverberated across India once upon a time. When scooters used to rule the roost, Bajaj Chetak was the segment leader in the country. Launched by Bajaj in 1972 based on Italian two-wheeler maker Vespa's Sprint model, Chetak took no time in becoming the most popular two-wheeler in the country. However, the raging popularity of the scooter meant that one needed to wait for years after booking the vehicle.
When commuter bikes and gearless scooters started gaining popularity, Bajaj got on top of the game by dumping Chetak and launching new bikes. Later, Bajaj started concentrating only on bikes. In between, after 34 years of service, Chetak was pulled out from the market in 2006. Even when the scooter was pulled out of the market, admirers were still rooting for it. Aiming to take advantage of this popularity, Bajaj is now returning with Chetak.
Though the company is yet to make any official announcement, it is expected that Bajaj will bring back the country's favourite two-wheeler soon. What is prompting Bajaj to do a rethink is the growth of the two-wheeler segment. Chetak might return in a premium avatar to disrupt the segment that is ruled by Activa these days. Chetak might sport a 125 cc engine.