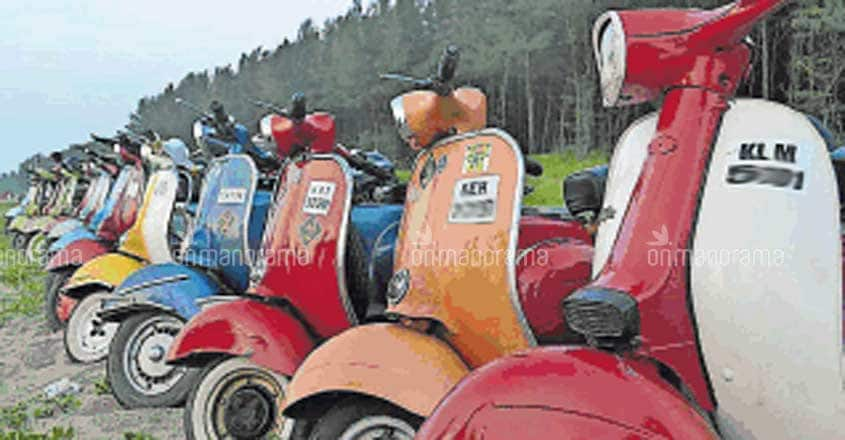 Malappuram: From Allwyn Pushpak to Bajaj Chetak, veteran scooters are set to conquer the roads again, at least for a day. Vintage scooters with almost forgotten registration codes such as KLM, KRM and KLL will have a proud day out in Malappuram this Independence Day.
About 50 members of the Vintage and Classic Scooters Club will take out their treasured possessions at Kizhakkethala at 3.30 pm on August 15. The club has 80 members in Malappuram district.
The two-stroke scooters made between 1968 and 2004 are still used by the heirs of their original owners.