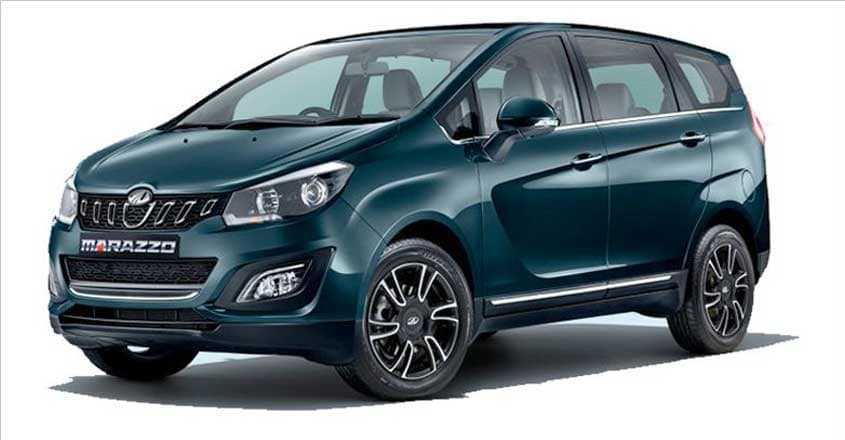 Mahindra's new launch Marazzo is like a great white shark that is swift and elegant. If you are left wondering over the extreme simile, please get behind the wheel of Marazzo. You will get to know why it can be compared to a great white shark. With its top variant selling for Rs 14 lakh, you can safely call it a shark that can swallow all its rivals (in Spanish, Marazzo means shark).
That was a cheetah...
When XUV 500 was launched it was compared with a cheetah. It went on to prove that it was indeed a cheetah. Now, Marazzo needs to do the same. And, in all likelihood it would be a cakewalk for Marazzo. There are plenty of attributes that could work for it. Firstly, its shark-inspired design. Second, swiftness; 1.5-litre, 121 bhp, four-cylinder mHawk series diesel engine is agile. Third, elegance; both inside and outside; comfort levels are also great. Fourth, cost factor.
Great white shark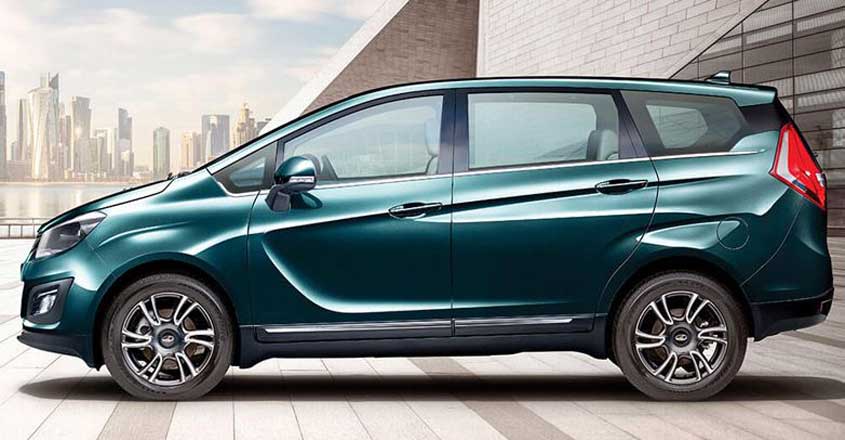 When you decide to enter the MUV segment you should know your rivals well. Marazzo's prime target is the mighty Innova Crysta. It is here that Marazzo displays the aggression that is innate to a shark. In terms of size, it is very close to Crysta. It is 15 cm shorter than Crysta in length, and 21 mm shorter in height. However, it is wider by 3.6 cm and the wheelbase is longer by 10 mm. Though it is shorter by over a foot than Crysta, this hasn't resulted in loss of space inside the cabin.
Price advantage
Though Mahindra will be fighting it out with Toyota in the market, the Marazzo is Rs 10 lakh cheaper than Crysta. Mahindra also says that one should not compare Crysta that has a 2700 cc engine, seven air bags and automatic transmission with Marazzo. But if one sets aside the smallness of 1.5-litre engine, Marazzo is not far behind in terms of size and performance.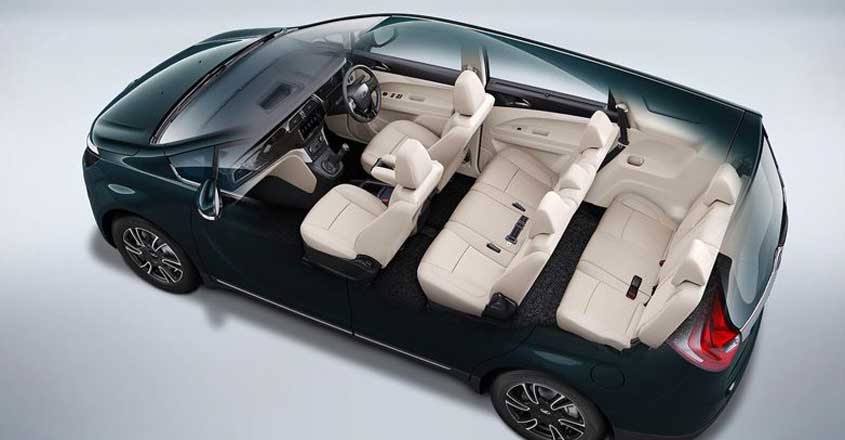 Wild beauty
The world-renowned design firm Pininfarina has recreated the wild beauty of a shark in Marazzo. Since Mahindra now owns Pininfarina, it is a given that the first Mahindra product that has come out of the Italian design firm that has designed vehicles ranging from Rolls-Royce to Ferrari and Alfa Romeo won't be short of beauty and elegance. It sports a shark-tooth-inspired chrome grille, shark fin tail lamps and antenna. The line that runs across the sides and heavy backside suit the car well.
Business class
The inside will remind you of the business class of a flight. It gets second-row captain seats, foldable third-row bench seats, roof-mounted AC vents that offers direct and diffused cooling for all three rows and good legroom in all three rows.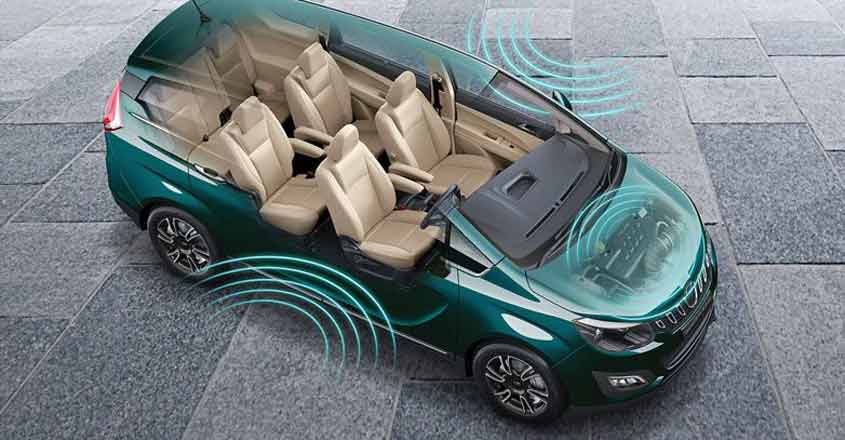 There is more to it
The dashboard and door trims boast of good finish. Marazzo gets an 18 cm touch screen, 6-speaker music system, navigation, steering-mounted controls, ABS and air bags. The hybrid chassis that combines a ladder frame and a monocoque makes things easier and brings down costs too. However, the engine has been mounted transversely similar to that of a car. Marazzo is also Mahindra's first front-wheel drive MPV.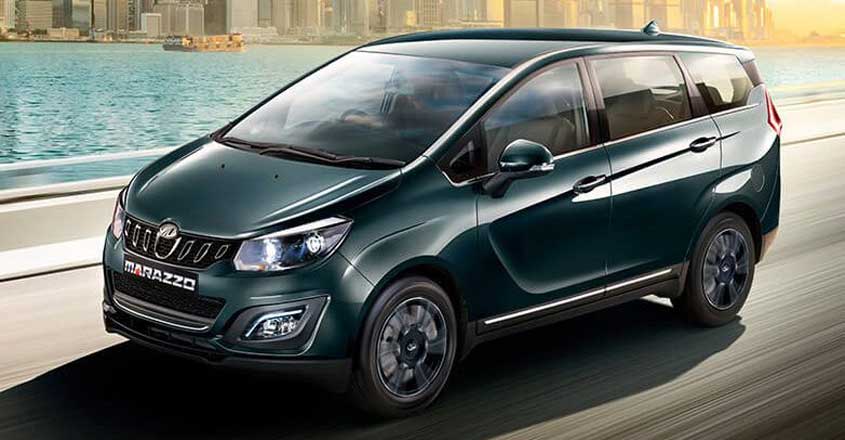 Silent
Can the 1,500 cc, four-cylinder diesel engine be this silent? You will be surprised. The NVH levels can put petrol vehicles to shame. The cabin has been well insulated from outside sound. The performance of the engine is also impressive. The steering is as light as cars. The six-speed gearbox is smooth and slots perfectly. All the four wheels get disc brakes, providing you enough bite. The small but strong engine offers a mileage of up to 16 km per litre.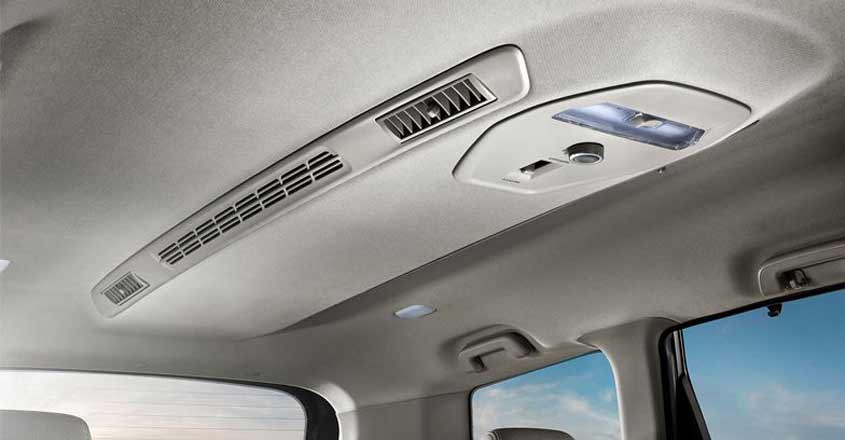 All-round comfort
Mahindra has got the ride and handling of Marazzo spot on. The suspension offers a magical ride, there is zero body roll and seats offer great comfort. The captain seats get hand rests, while the passengers in the third row get a side curtain too.
Price: Ex-showroom Rs 9.99 lakh to Rs 13.99 lakh
Test drive: TVS Mahindra 8111956596, 7902277777