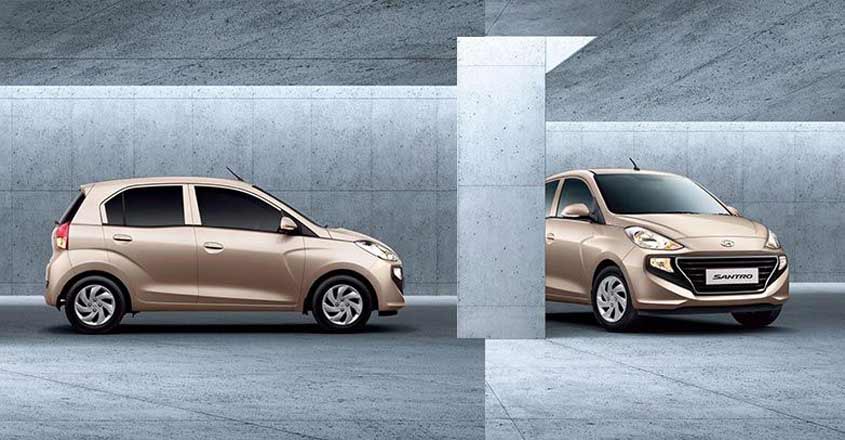 'Santro: The Car That Built A Company,' the title of a book written by Hyundai Motor India's first chief B V R Subbu has turned out to be literally true for the Korean carmaker in India.
Hyundai Motors rode piggyback on Santro to become the second largest car maker in India. Now, after two decades, Santro is returning to India to take the Korean company to greater heights. We test-drove Santro at Hyundai's test track. Here are the details:
The namesake
The similarity between the old Santro and the new one remains only in the name. However, just like the old Santro that kickstarted a new trend in the Indian automobile industry some 20 years ago, Santro is once again set to drive in better times for the company. Santro is set to redefine a small family car that is features-rich.
Nostalgia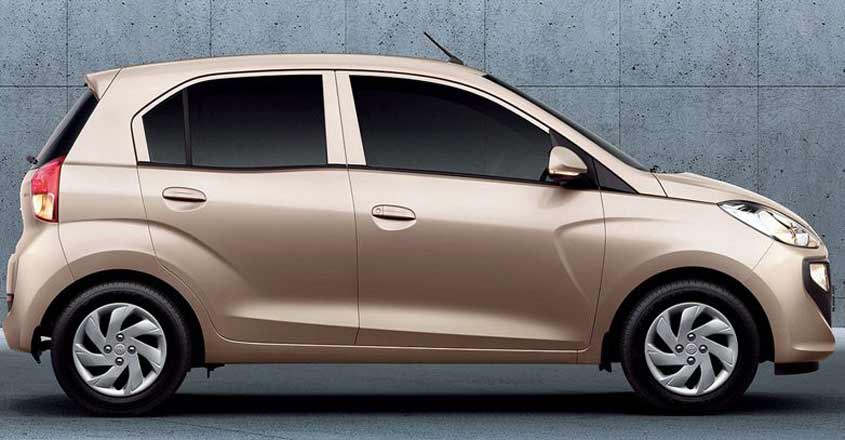 With the nostalgia associated with the brand name Santro, Hyundai is aiming to make its presence felt in a segment that the company didn't have any presence till now. Positioned above Eon and below i10 Grand, Santro will take on Celerio, Tiago and similar cars. Hyundai aims to sell a maximum of 10,000 cars a month.
A tall boy
Similar to the old Santro, the new one too will have a tall boy stance. But from both inside and outside, it is much bigger than its older sibling. A longer wheelbase and a compact engine may have resulted in more interior space. Santro can comfortably accommodate two people in front and three in the back. It boasts of better leg and head room, comfortable seats, AC vents in the back like premium sedans, airbags and ABS for even the base models, seven-inch touchscreen and even a reverse camera.
Tech
Sporting modern technology, the new Santro is built on a totally new platform. Though safety and comfort take precedence, design has not taken a backseat here; it almost shoulder to shoulder with i10 Grand in the looks department. The chrome-finish grille is said to be inspired by wild elephant's skull. The headlamp oozes modernity. Apart from wheelchair arches, it has muscular panels. In comparison, the rear is simple.
Styling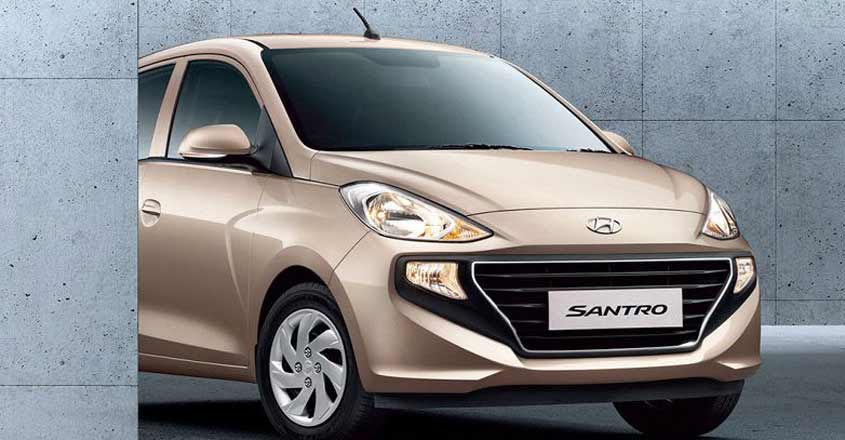 The sharp, sculpted look will bowl over the youth. The AC vent resembles that of Mercs. The power window switches are on the centre console. Seat belts and other components are colour-coded. The plastic is of better quality. In short, there is nothing much to find fault with.
No petrol guzzler
The 1.1-litre, four-cylinder engine has undergone a world of change; it is silent, efficient and churns out 69 bhp of raw power and 99 Nm of peak torque. Hyundai promises a mileage of 21 km per litre. Driveability is amazing, which is augmented by AMT. In comparison to existing AMTs in other cars, Santro's system is an electrically controlled unit with actuators and can rival CVT automatic transmissions. Another innovation is its CNG model.
Booking
Pre-booking was open for the new Santro on October 10 and will remain open till the official unveiling on October 23. The first 50,000 booking the vehicle during this period will get an attractive introductory price. The booking price is Rs 11,000.