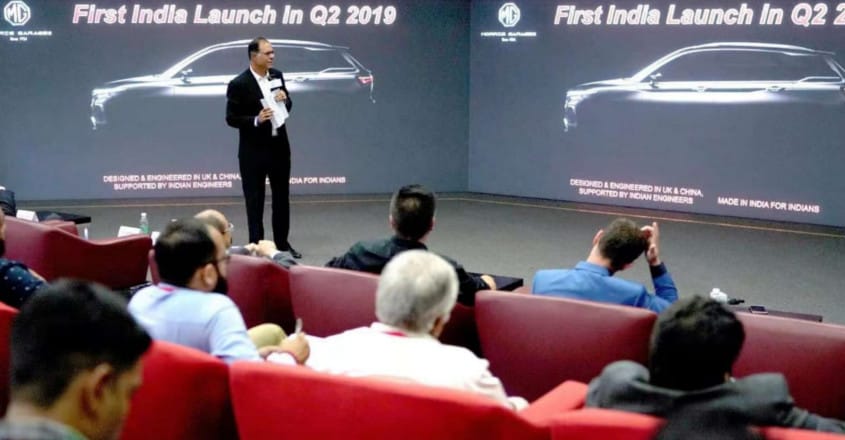 The electric car landscape in India is hotting up. The new entrant to the electric vehicle (EV) segment in the country is MG Motor, the fully-owned subsidiary of China's largest carmaker SAIC Motor Corporation.
On Monday, MG Motor India announced the launch of an electric vehicle in India by 2020. "MG will launch a globally-competitive pure-electric SUV in India," said Michael Yang, executive director of international business, SAIC Motor & president of SAIC Motor International Company.
It will be the carmaker's second product for the Indian market and will be launched within one year of its first vehicle launch, a statement from the company said.
According to reports, the first car from the company will be an SUV, which is expected to be launched in the second quarter of 2019.
With the announcement, MG Motor India joins the likes of Tata, Mahindra, Hyundai, BMW and Nissan to plan EV for India.
Joining the Made in India bandwagon, MG Motor also announced that the EV will have a higher level of localisation and affordable costs for the SUV.
"These vehicles will be heavily localized, built at our plant in Halol by our engineers conforming to global quality standards and validated and customized for India to suit the Indian road and driving conditions," said Rajeev Chaba, president & managing director, MG Motor India.
MG Motor India is in the process of finalizing around 45 dealer partners to begin its sales next year, with around 100 touchpoints across India in the first phase.
The carmaker will hire close to 1,500 employees by the end of 2019, compared with a strength of 300 employees at present.