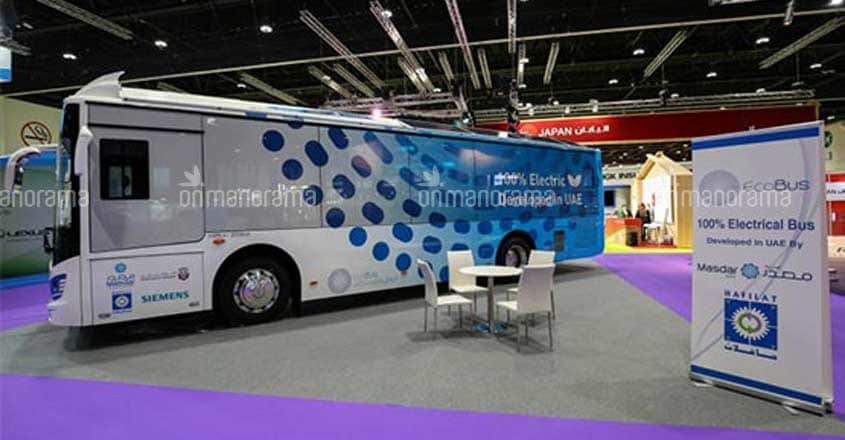 Abu Dhabi: The first fully electric passenger bus in the Middle East region has been launched in Abu Dhabi. Built indigenously, passengers can ride the bus for free until March. The environment-friendly bus was built jointly by Masdar, Abu Dhabi traffic department, Hafilat Industry, and Siemens Middle East.
The vehicle will have six stops and run from Marina Mall via Abu Dhabi Central Bus Station to Masdar City and back. The Eco-Bus has been designed to withstand the heat and humidity of the UAE climate.
The bus can accommodate 30 passengers and has a range of 150 kilometres per battery charge. Solar panels are also installed to power the Eco-Bus's auxiliary systems. "The launch of the Eco-Bus is a milestone for the UAE," said Yousef Baselaib, executive director for sustainable real estate at Masdar. With the success of the project, the Eco-Bus will be extended to the entire UAE, he said.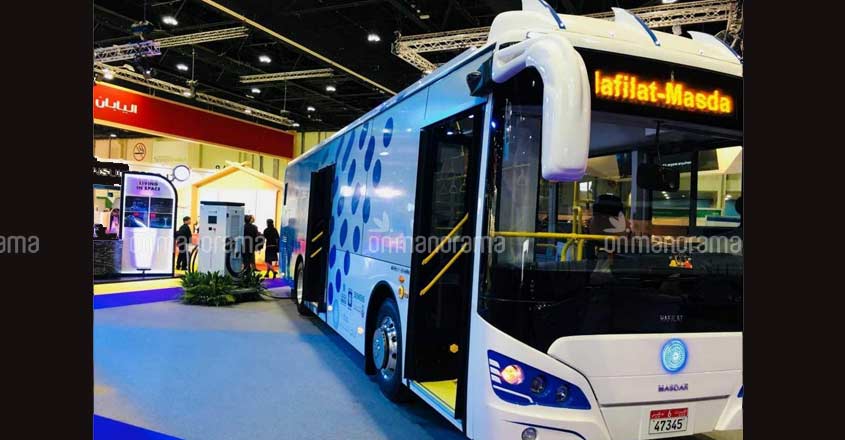 The transport department said that it carried out extensive tests of the vehicle's technical performance as well as user experience before the launch. Siemens provided the vehicle's propulsion technology, while Hafilat designed and built the Eco-Bus.
"The collaboration between the transport department and Masdar was instrumental in launching the bus service," said Engineer Ahmed Ateeq Al Mazrouei, adviser to the chairman of the transport department.
The Eco-Bus has a unique water-cooling system to optimise battery life and efficiency, even when the outdoor temperature is at its highest. The vehicle also has a highly energy-efficient on-board air-conditioning system. Authorities believe that environmentally friendly transport infrastructure will help reduce carbon emissions in a big way in the UAE.