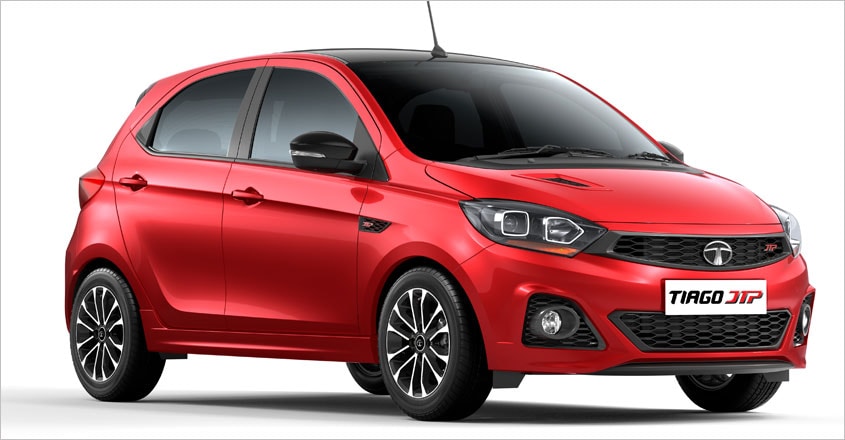 A Tata car built only for speed and performance - that is Tiago JTP. If you see a Tiago with a red JTP badge on the front grille, give it side, because, on the performance and speed fronts, it is difficult to beat a Tiago JTP. Tigor also gets a performance variant - Tigor JTP.
The big change
Tiago's naturally aspirated 1.2-litre petrol engine has been replaced with an enhanced version of the Nexon's turbocharged 1.2-litre petrol engine. Now, the peak power is 114 bhp. A 30 bhp surge in engine power is not a small thing, especially for a small hatchback. There is also a huge surge in torque - which is now rated at 150 Nm. The small tweaks in gear ratios have made big differences in pick-up and mid-range performance. It also boasts of sports car performance - zero to 100 takes just 10 seconds.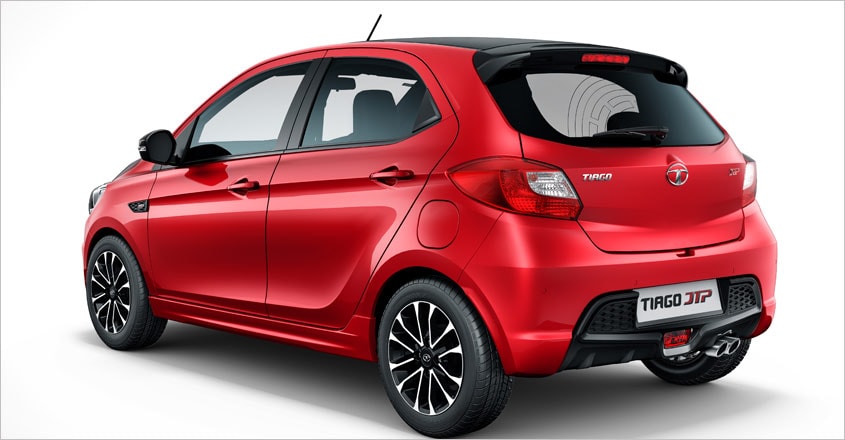 No other changes
Tata has extracted the performance without any changes to the engine and the gearbox. This is a joint venture between Tata Motors and Coimbatore-based Jayem Automotives that is into performance tuning. Tiago JTP has got a proper engine upgrade, reworked gear ratios and suspension modifications. The suspension has been lowered and is on the firmer side. Overall ground clearance however has only reduced by 4 mm since the wheels are now 15 inches with 185/60 tyres vs the 175/65 R14 in the stock Tiago.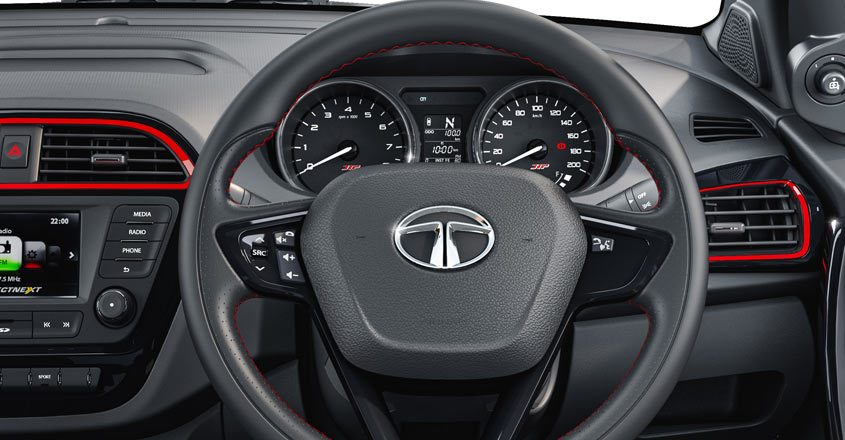 Thrilling performance
Tata has succeeded in bringing race car experience with Tiago JTP. Improved dynamics, an engine tuned for performance and higher torque offer a thrilling experience. Twin exhaust tips sound brilliant when revved.
Exterior
There are changes in the exterior too, making it more imposing than the standard car. In the front, the car gets an aggressive front bumper with large trapezoidal lower grille, dual projector headlamps, an air scoop on the bonnet and fender vents. The Tiago JTP comes with 15-inch diamond cut alloy wheels. The side skirting and the black roof spoiler complement the sporty design.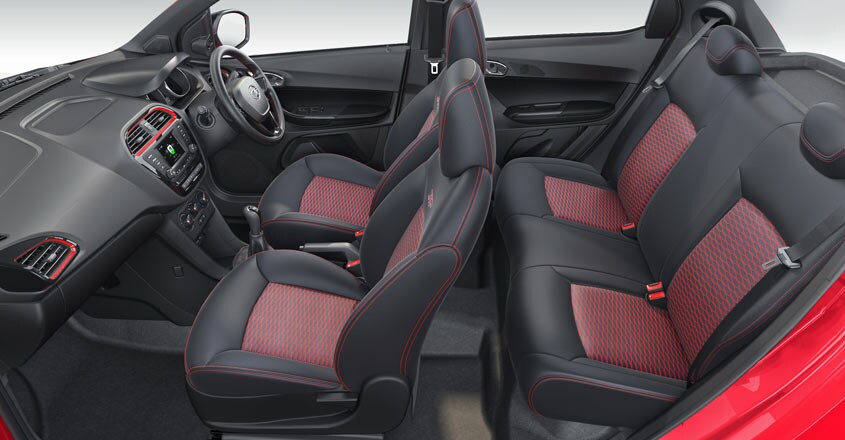 Two colours
Tiago JTP is available only in two colours - berry red and pearl white. The main change inside is the new seat fabric, which comes with red hexagonal motif and red double stitching on the seats. Another change is on the pedals, which have aluminium finish and rubber grips.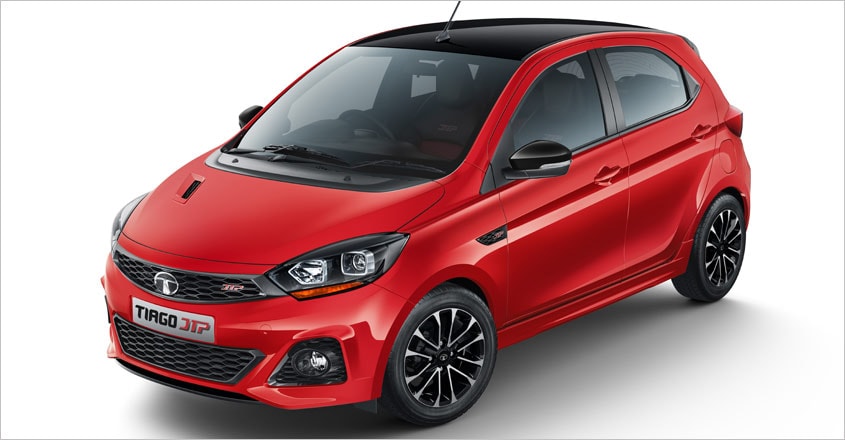 ConnectNext
Tata has retained the ConnectNext infotainment system by Harman, which is paired with eight speakers, an app suite and voice command recognition. The touchscreen system has been upgraded with a colour screen.
Safety
Higher models get ABS, EBD, airbags, corner stability control and intelligent electric power steering system, among others.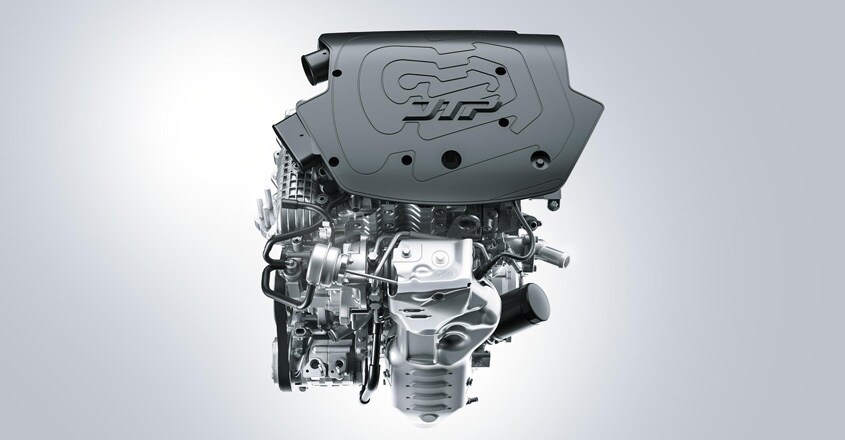 Multi drive
Tiago also gets multi drive modes - city and eco. If you want better fuel efficiency, choose the eco mode and if you want better performance opt for the city mode. In city mode, gear changes can also be kept to a minimum. The gear shit indicator will be of help to drivers.
The JTP twins will not be sold from all of Tata's dealerships across the country. Instead, Tata has chosen 28 dealerships to sell the Tiago JTP and Tigor JTP. As far as servicing a JTP car is concerned, you don't have to worry as Tata has confirmed that the JTP cars can be serviced at any Tata service centre across the country.
Price: Tiago - Rs 6.52 lakh Tigor - Rs 7.67 lakh
Test drive: Malayalam Tata 7511100419