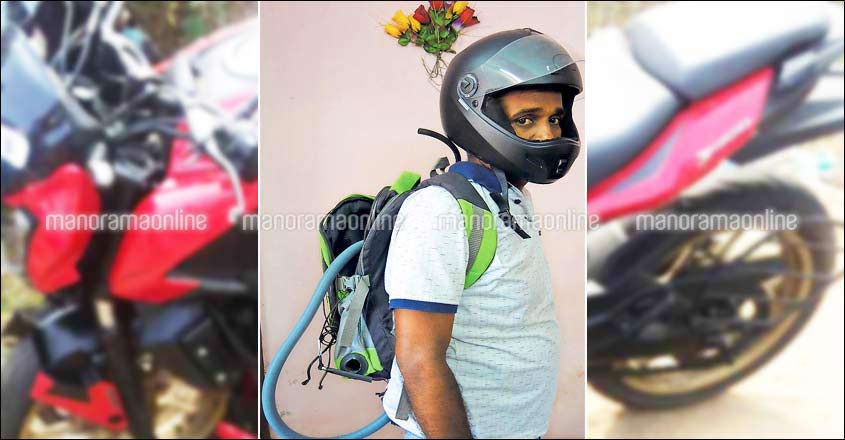 Kazhakkoottam: Johny started working on 'air conditioned' helmets and jackets to cool down bikers who otherwise can only envy car owners. The employee at Menamkulam Kinfra Park claims he has made the 'chill ride' gadget.
Johny does some minor tweaks to helmets and add-ons to jackets. An electronic cooling system weighing a kilo is the main component. This is put in bag and a solar panel connected on top. A battery that can backup two hours' juice from solar energy is another component.
The system intakes air from outside and cools it down. This is then distributed to the jacket and the helmet though tiny pores on a layer fitted inside them. A small fan pushes out hot air from the helmet.
The helmet and gadget – weighing a kilo each – can ensure AC car like comfort, claims Johny. It runs on solar power, ensuring zero loss of petrol for extra comfort. He is ready to build them for anyone who is interested for Rs 3,000.
The graduate in instrumentation engineering is known for making gadgets that help catch intruders, sense cooking gas leak and water purification cheaply. Johny currently works as maintenance engineer at 'Fresh and Fine' at Kinfra.