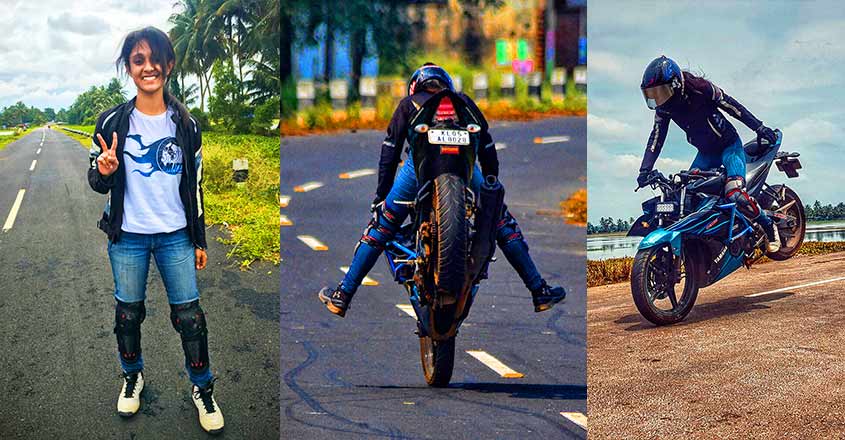 Have you heard of Anam Hashim? In 2016, at the age of 21, she was widely reported as the youngest woman stunt rider in India. Cut to 2019, 21-year-old Tana Luciya Joji, from Kottayam, finds Anam and several others as her inspiration.
This is the story of Tana, the stunt biker.
Tana's passion for motor vehicles began at a very young age and her first two-wheeler was a Honda Activa. Yet, bikes fascinated her, and while studying in Rajagiri Engineering College in Kakkanad, she moved a bike for the first time in her life with the help of her friends. The ecstasy she had at that moment is still visible on her face when she talks about it.
She showed a video of her riding the bike to her parents, Dr Jogi Abraham and Dr Deepa Joji. They were now confident that their little girl needs to upgrade from her Activa. Jogi after doing some enquiries on bikes decided to get her a Bajaj Avenger. His decision was aided by the short height of the model and the comfortable seating it offered to Tana, who is only 5.4 ft tall.
Tana's love for bikes only grew and next she eyed professional racing. Her parents objected to this and said she needs to focus on her studies and career first. However, she convinced them to let her learn stunt biking during her semester break. But the more difficult part for her was to convince Gautham Suresh, who was once among the top bikers in Kerala, to teach her.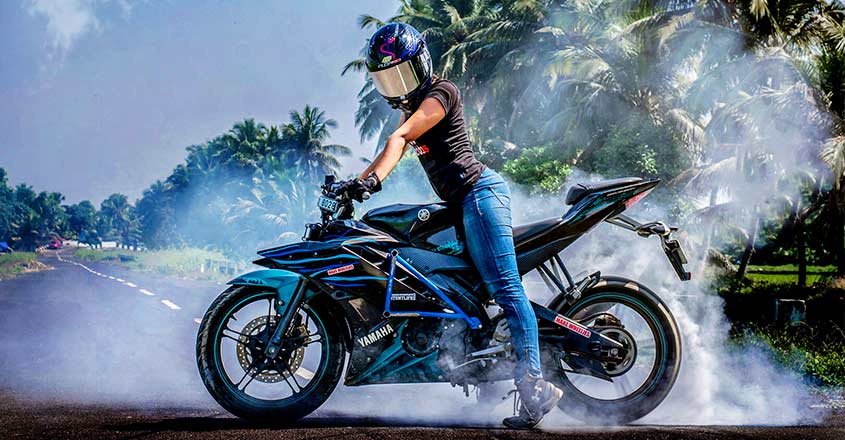 Gautham had left the stunt biking arena after he met with an accident. After being on bed-rest for around one and a half years, he would occasionally practice just to remind everyone of his existence. However, Tana's passion and simplicity moved him too.
Tana was not the first one to approach Gautham. He denied everyone mercilessly as teaching someone calls for a lot of effort and there is always a risk of these students going out and showing off in public without following proper safety measures.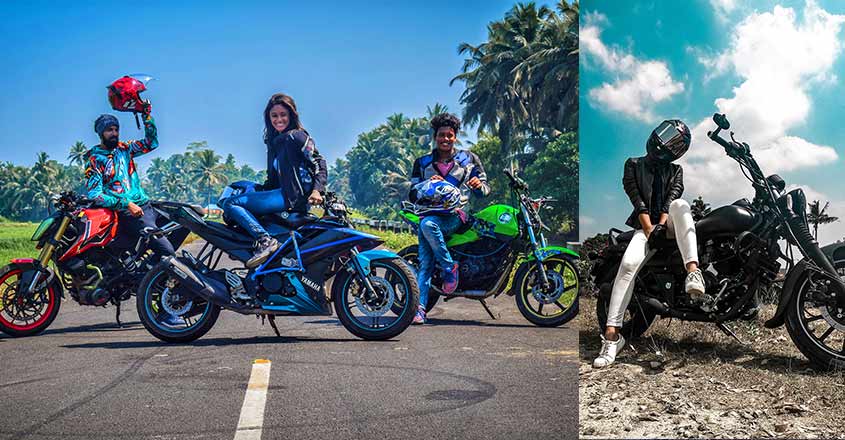 "Tana was different, she sounded very passionate. I showed her some tricks and I could see on her face that she would become something," said Gautham.
"Most people do stunts for showing off or for fame, but when I met Tana she didn't even know that the sport could bring her fame, she just wanted to do it," he added.
As expected, Tana was a quick learner. After she secured a job with an IT firm, her parents were also convinced that this is a safe sport if done with proper gear and precautions.
Tana's greatest assets are indeed her parents and friends without whom she could have never pursued her dream. "I know of several girls, even my friends, who wanted to learn to ride a bike but could not because their parents wouldn't let them. I was blessed in a way, as my team mates or parents never pulled me down for being a woman," Tana said.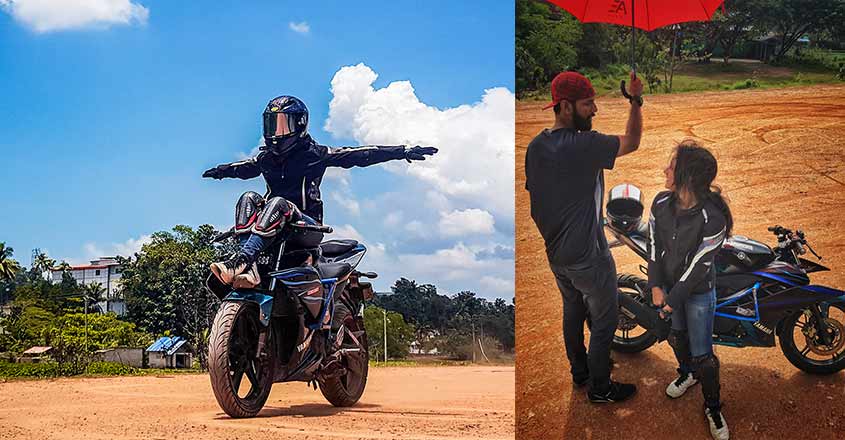 This is how Tana's mother reacted to a relative prodding how can you let your kid do all these. "Why spoil her happiness because of our fears," said the bold Deepa.
As a profession
Even as Tana would love to take up stunt biking as a profession, in India the sport is only picking up and there are very few opportunities. Moreover, bike stunt performers are seen as hooligans who create public nuisance.
Professional stunt bikers like Tana do not involve in daredevilry at breakneck speeds on busy roads. The practice sessions are done keeping in mind their own safety and that of others.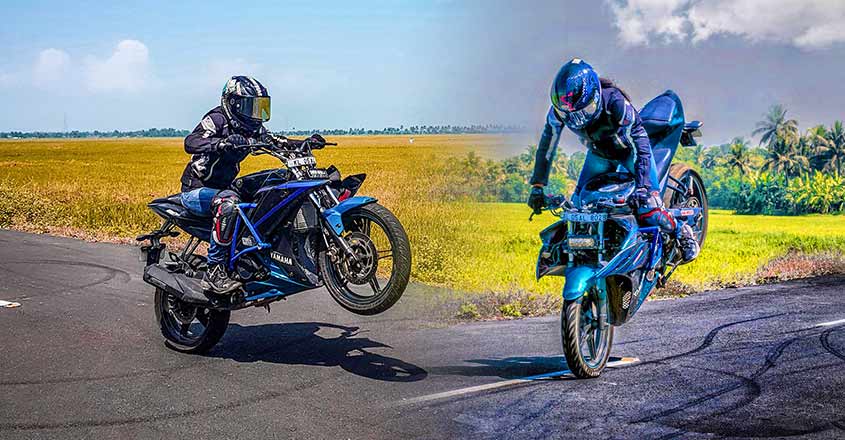 Currently, Tana is a social media sensation with over 28,000 followers on Instagram. Her friend Stephin Abraham and several others work behind the scenes to create the stories on Instagram which could leave you gasping.
She is part of team 'Street Lordz' along with Gautham and Bipin Biju. They have been seeking sponsored shows and some advertisement revenues. Bike makers and brands like to sell their products by showcasing the skills of these youngsters.
Since the sport provides no regular income, choosing it as a full-time profession is not feasible at this point.
Her team mates have full confidence that Tana will one day become Kerala's or even India's number one bike stunt rider.
Tana's story has only begun and though it is a long road ahead, this gritty young lass is at full throttle to reach the heights she deserves.