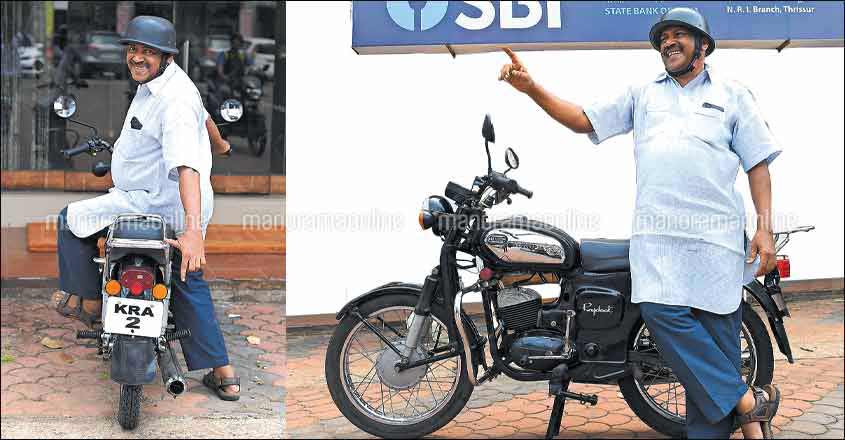 Thrissur: The moment youngsters spot the bike, they rush forward with one question. "Will you be selling this bike?"
In reply, John will ask them, "In which year were you born?" Most often the answer would be 1998 or 1995.
"Well, this bike is older than you. He is a veteran. You can bow before it and take your leave," John would walk away with that remark even as the cool dudes would be goggling over the bike.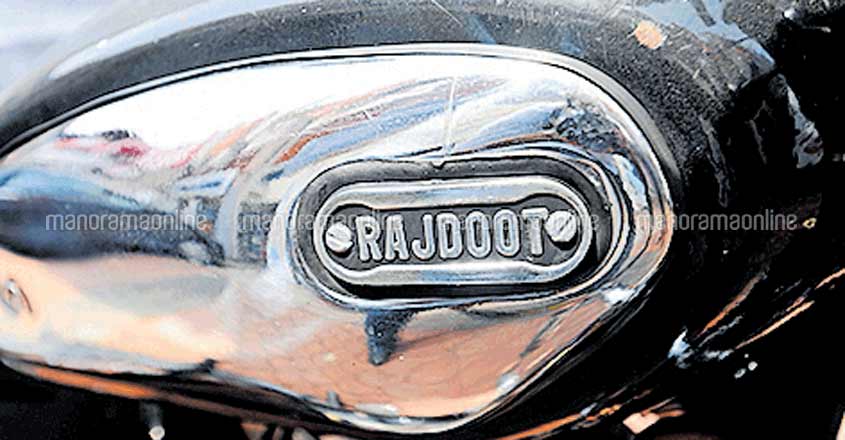 John Mathew rode a Rajdoot to his office on his day 1 in the banking service. On his retirement day, 36 years later, John took the same bike to the office.
John, a manager of the State Bank of India currency administration cell, has finally said goodbye to his official duties. But it is not yet time for the old Rajdoot to call it a day. John has decided that he would not part with the bike until the day he dies. "I have told my son not to sell the bike even after my death," John said.
John of Kizhakkumpattukara in Thrissur joined the State Bank of Travancore branch at Ennakkad in Alappuzha in November 1983.
When the staff came to the Ennakkad branch on cycle or by walking, John would make a regal entry on his Rajdoot.
For more than three decades, Rajdoot has been John's companion as his job took him from one district to the other. He has worked at Erattupetta, Pala, Kottayam, Thrissur, Kayamkulam and Kozhikode. If his next job was in a neighbouring district, John would ride on Rajdoot to the place. If it was far away, Rajdoot would be packed off to the place. Either ways, John made sure Rajdoot was always around.
As time went by, the Rajdoot company was shut down and it was difficult to get hold of the spare-parts. But John managed to find it any which way.
After the company was shut, the agents of cattle traders in Gujarat came to Kerala, looking to buy second-hand Rajdoot bikes. Rajdoot can even effortlessly carry five cans of milk, making it a favourite of those in the dairy business. Though these agents pestered John, he did not let go off the bike.
During this time, the Rajdoot logo broke twice. Even though he fitted new ones, he still has not thrown away the old logo.
There are several memories connected to the bike in John's life. Once soon after he bought the bike, he had even taken a baby, wrapped in a raincoat, to the hospital in Kayamkulam as a car was not available. The little one was suffering from asthma.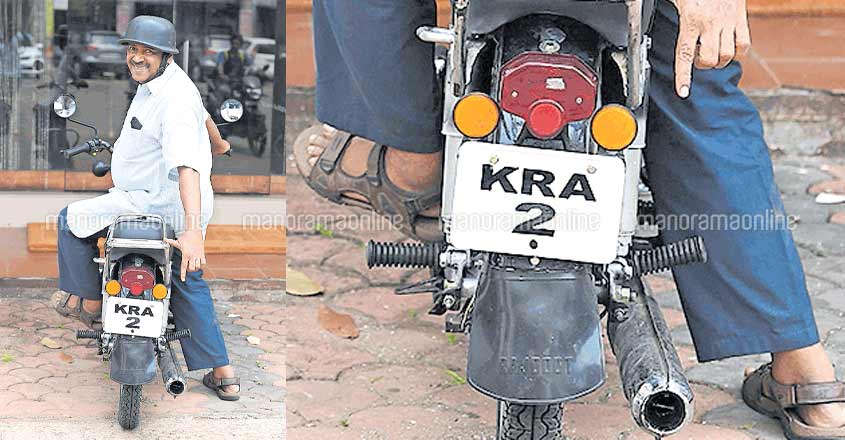 If John was asked how many kilometres it has been, he would be at a loss to explain.
The metre shows 82,570km. However, John is certain that the bike would have covered at least 1 lakh kilometre after the metre stopped working. He was not able to find a replacement for the faulty metre or the indicator.
John, who had the responsibility of loan documentation computer programming at the SBT, has won the patent of a water tank that cleans on its own. He plans to spend his retired life inventing new things. Rajdoot would also accompany John on his new journey.