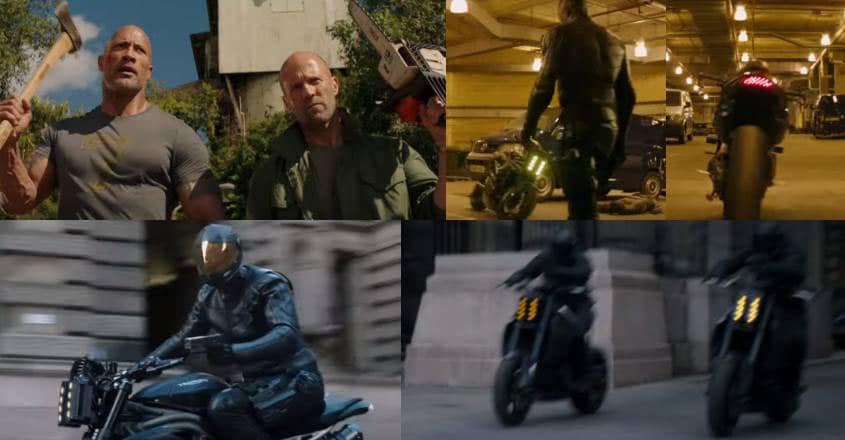 If you haven't seen the Hobbs and Shaw final trailer yet, go for it first.
The film, starring Dwayne Johnson, Jason Statham, and Idris Elba, is scheduled to hit theaters world over on August 2.
In the trailer of the spin-off movie of popular franchise Fast and Furious, Idris Elba chases the characters Hobbs (Dwayne Johnson) and Shaw (Jason Statham) on a bike. The bike is a bit different from regular rides of today - it seems to have self-driving capabilities.
In one scene, the bike can be seen riding on its own to reach its master and wait for him to climb on.
Self-driving cars are the rage in the tech world, and firms like Uber and Google are exploring its safety and commercial viability. Bikes are much less explored in this field. Some of the bike-makers who have explored rider assistance systems for two-wheelers are Yamaha, Honda, Ducati, and BMW.
In 2016, BMW had showcased a concept vehicle that can balance itself and adjust itself to suit the rider. In 2018, they had given a demonstration of their ConnectRide self-driving concept on a BMW R 1200 GS. Though BMW has not revealed much on the tech behind it, this bike negates the need for a driver completely.
Reports online suggest that the bike shown in the movie is a modified Triumph Speed Triple. Will we get to see self-driving bikes on the road more often in the near future? It is a wait-and-watch game.