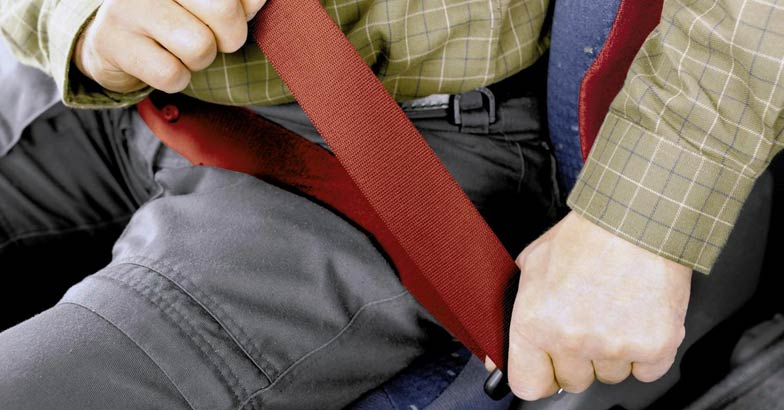 Thiruvananthapuram/Kochi: The transport department is gearing up to enforce helmets for two-wheeler riders and seat belts for four-wheeler passengers.
K R Jyothilal, Principal Secretary, Transport, has written to State Transport Commissioner and the the Director General of Police asking them to direct the enforcement divisions of the Motor Vehicles Department (MVD) and the police to implement the new norm.
Jyothilal's letter says that a Supreme Court order requiring both the rider and pillion on a two-wheeler and all the passengers in a car to wear helmets and seat belts respectively was given a long ago.
The letter also mentions that many states, except Kerala, are already enforcing it. Hence the principal secretary's letter to strictly monitor the violations.
Helmets and seat belts are life-saving devices and all travellers should wear them.
Why Helmet is necessary for your co-rider?
Our body can easily manage small falls and minor impacts. However, in the age of speed, the falls and their impact are massive. Do not think that since you are riding slow there won't be any injuries and you won't require a helmet in case of an accident. Even if you are going at a slow speed, a fall from the two-wheeler can have great impact on the head.
If you are travelling at a speed of 55 kmph, it means you are covering 49 feet in a second. It means the impact of falling from a bike travelling at a speed of 55 kmph and jumping from the top of a four-storey building will have the same impact.
There could be thousands of reasons for not wearing a helmet. But if you understand this fact, you know they are all redundant.
A helmet that covers the full face is the best. This will save not just the head but also the jaw bones.
All helmets with genuine ISI marks are safe. You should also change your helmet once in three years. You don't need to show any consideration to a helmet if it has saved your life once; the impact could have caused defects inside the helmet. Maybe you can't see them at first sight. So, it is better to dump the helmet after an accident and buy a new one.
You can't ignore seat belts for rear passengers!
If your car is travelling at 100 kmph, your body too will be travelling at the same speed. If the car comes to a sudden halt (maybe due to a crash), the vehicle's speed plunges to zero from 100. However, the speed of those sitting inside the vehicle won't become zero at the same time, forcing us to be thrown forward at 100 kmph. If you hit somewhere at this pace, most of your organs won't be able to take it. Apart from this, there is the risk of serious injuries due to the collision between internal organs. It is common for lungs and heart to hit the ribs during accidents.
The seat belt comes to our aid here. In case of an accident, a seat belt will hold you tightly to the seat; you won't be thrown around. Besides, the air bag will deploy only if you are wearing seat belt.