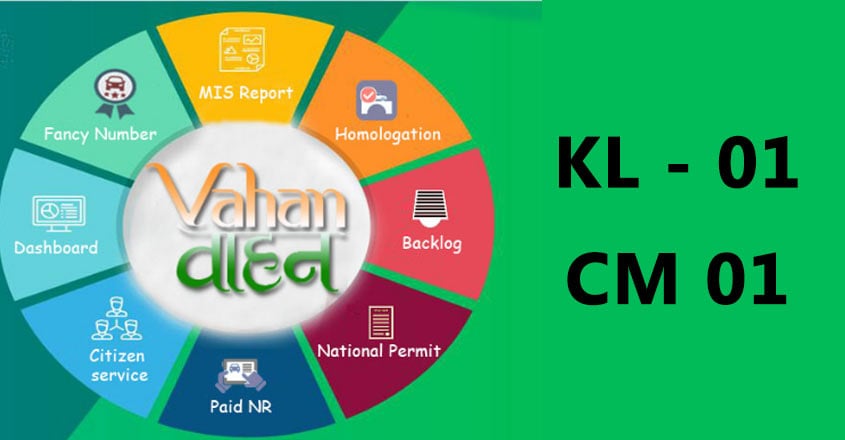 Thiruvananthapuram: The motor vehicles department in Kerala was betting on earning some profits from the sale of a fancy vehicle number. But ' KL 01 CM 01', which is similar to the Kerala Chief Minister's car number, was sold for a mere Rs 1 lakh without anyone even making a bid for it.
Businessman K S Balagopal of Thiruvananthapuram bought the number for his Benz car. He had earlier shelled out Rs 31 lakh to get the less fancy 'KL 01 CK 01' number for his Porsche car in February. That sale of Rs 31 lakh still holds the record for the biggest price for a fancy vehicle number.
The recently installed 'Vahan Sarathi' software is turning out to be more of a hindrance in the auctions. Now, dealers book for the fancy number. The number booked by one dealer is not sought by other dealers. If one does not take part in the online auction at the stipulated time, the number cannot be won. Due to this, the motor vehicles department have been suffering losses to the tune of crores of rupees for the past five months
The department had fixed Rs 1 lakh for the fancy number KL 01 CM 01. As only Balagopal showed interest, the auction was done away with. Balagopal had earlier spend Rs 18 lakh to get the number 'KL 01 CB 01' for his Landcruiser in 2017.
He spent Rs 3 lakh to get the number KL 01 AK 1 in 2004. He has shelled out huge sums of money to get hold of the '1' number for his over 50 vehicles. His love for fancy numbers is not restricted to cars alone. His mobile phone numbers are also eye-catchy.