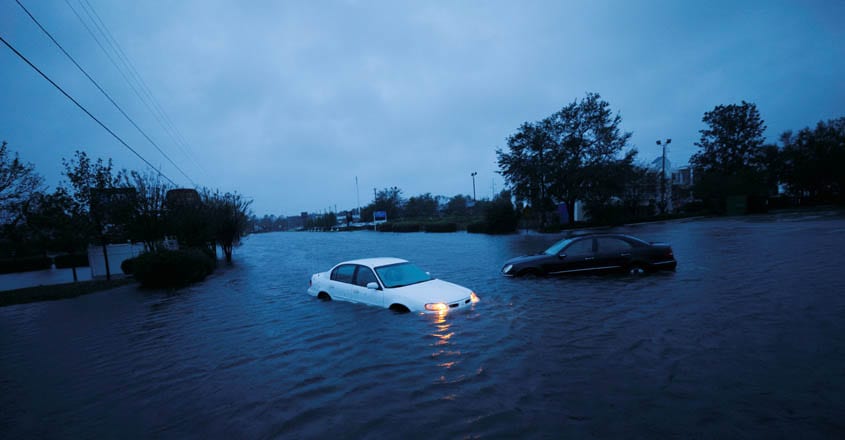 Driving in the rain used to be fun. Not anymore. For some time now, the Malayali is scared of rain. Same is the case of our cars too. During the floods last year, thousands of cars were damaged. Despite having insurance cover, several car owners burnt their fingers badly.
Usually, we claim insurance for damages caused by accidents and other mishaps. However, we need to take into consideration the terror called rain while purchasing car insurance in Kerala's changing weather pattern. Ensure that you have necessary add-on coverages while buying the policy.
Insurance companies had sent messages to customers pointing out these issues when the rain started getting heavy in Kerala. The main issue pointed out by them was hydrostatic lock of the engine. Simply put, it means that if your vehicle's engine comes in contact with water you won't get insurance cover.
Flooding
If the water level has reached half of the tyres' height, you can be sure that flooding has hit the engine. In such a scenario, first check if there is presence of water in engine oil by examining the dipstick. Besides, if there is water near the air filter, you can be sure that there is reason to worry.
* If the car stops while driving through water, never try to restart. If you try to restart the car, water will enter through the air intake valve and damage the engine (hydrostatic lock). If you get stuck, push the car out of water and inform the service centre immediately.
* The air intake valve of different vehicles will be at different levels as per their engine design. Hence, the vehicle in front of you could manage fine but you could be in trouble while negotiating a waterlogged road.
* If you are sure that you can't move ahead in water and your engine is running, first switch off the engine. Then push the car out of water, but never try to restart. Take it to the workshop and examine the spark plug and air filter to ensure that there is no damage (hydrostatic lock) before starting the engine again.
* Even if you are sure that the water level had not risen up to the engine level, do not switch on the engine, because if the engine gets turned on, and there is water inside the engine, it could even lead to explosion when you press the accelerator.
* In case of hydrostatic lock, you won't get insurance cover. Even if you hide the fact that you had tried to turn on the ignition, a technical inspection can easily expose your claim.
* Take a photograph of the damaged car in your mobile phone; it could be of some help.
* You need to inform the insurance company of the damage as soon as possible. If you have lost the insurance policy, provide them with your name and the registration number of the car, which can help the company recover your policy details.