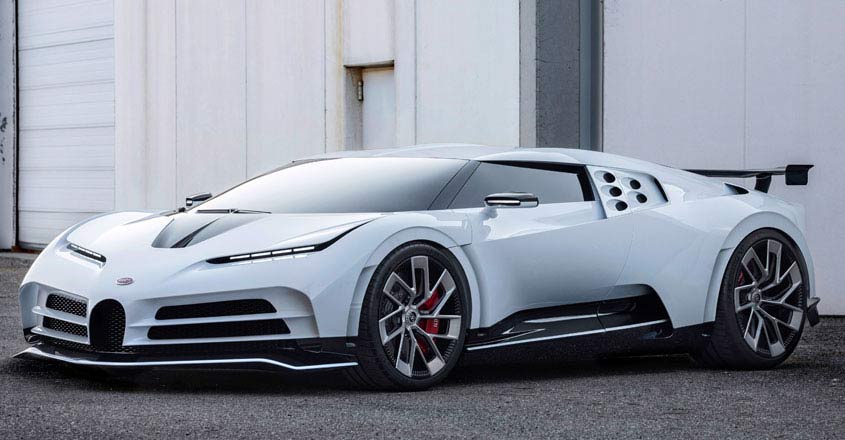 After rolling out the world's most expensive car La Voiture Noire at Rs 130 crore, Bugatti is set to wow the world once again.
The French supercar maker has unveiled its latest hypercar that could cost around Rs 65 crore. The carmaker claims that EB110-inspired, Chiron-based Centodieci will be limited to 10 units and all 10 have been sold out even before the launch.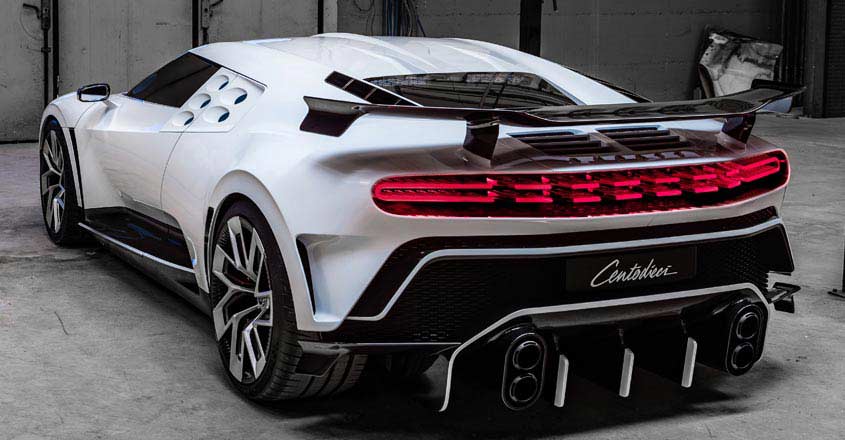 Apart from its eye-watering price tag, the Centodieci is set to wow with its power too - it will be Bugatti's most powerful car ever with 1,600 horsepower.
The Centodieci pays homage to the 1990s era Bugatti, the iconic EB110. Introduced in 1991, several components of the EB110 have found place in the new hypercar. Commercially unsuccessful, only 118 units of the EB110 were produced. Production was stopped after the company went bust in 1995.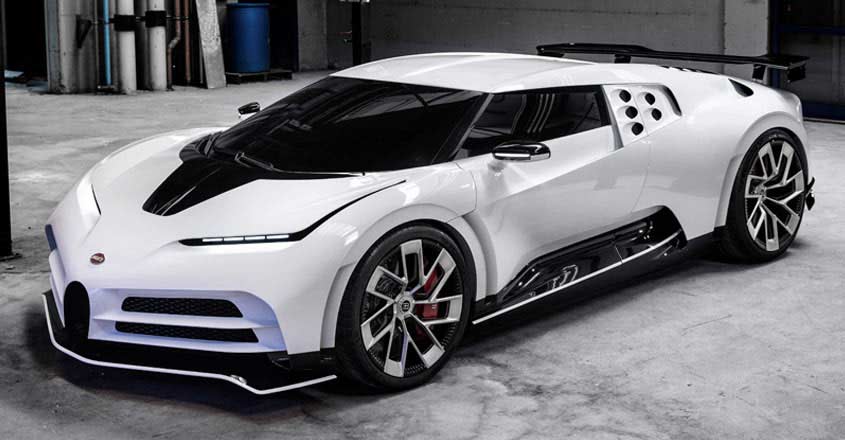 The EB110 was launched on the 110th birthday of its founder Ettore Bugatti. The EB110 itself is the abbreviation of Ettore Bugatti 110. With the Centodieci, Bugatti aims to celebrate its 110 years of exceptional design and performance.
The Centodieci shares its platform with Chiron. It also gets the 8.0-litre quad-turbocharged W16 engine from the Chiron; the power output has been tuned to deliver 1,600 bhp instead of Chiron's 1,500 bhp. Torque is rated at 1600 Nm.
According to Bugatti, the Centodieci can do 0-100 kmph in 2.4 seconds, 0-200 kph in 6.1 seconds and 0-300 kph in 13.1 seconds.