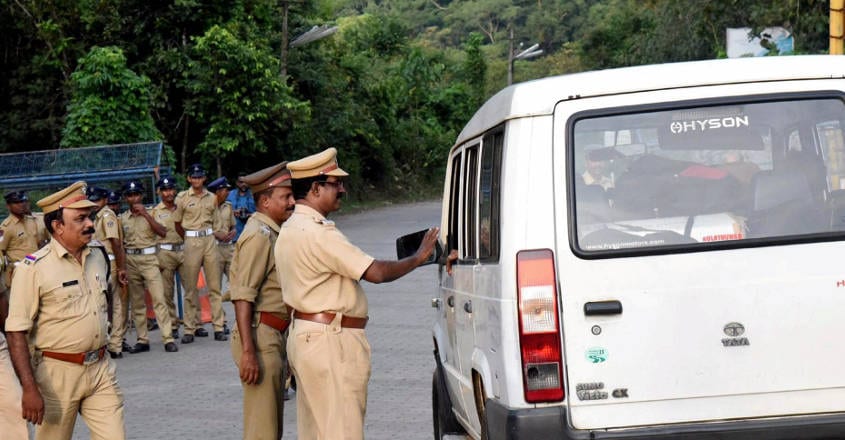 Thiruvananthapuram: Is the use of bluetooth devices while driving an offence anymore? The Kerala Motor Vehicles Department will seek clarity from the Union Ministry of Road Transport and Highways on this question after amendments to the Motor Vehicles Act created confusion.
As the latest amendment changed the words 'mobile phone' with 'handheld communication devices', it suggests easing of the old law with regard to bluetooth devices, Traffic Joint Commissioner Rajeev Puthalath told Manorama.
The Kerala Police's Facebook page, meanwhile, answered several queries seeking clarity. It stated use of bluetooth devices is now legal. (Bluetooth is a wireless technology standard for exchanging data between fixed and mobile devices over short distances using short-wavelength UHF radio waves.)
The Motor Vehicles (Amendment) Act, 2019, came into effect on Sunday. It envisages hefty fine for all traffic offences, such as drunk driving, driving without helmet, driving without seat belts, overloading and underage driving.
Moreover, those who commit serious violations will have to serve the community for a fixed period.
Significant penalties
• Drivers caught for using mobile phones will have to shell out Rs 10,000, as against the previous penalty of Rs 1,000.
• Fine for drunk driving has been enhanced to Rs 10,000 from Rs 2,000.
• Helmet-less driving will attract a fine of Rs 1,000 and suspension of licence for three months.
• Driving with out licence will now attract a fine of Rs 5,000. Earlier, the it was just Rs 500.
• For not giving way for emergency services such as ambulances, the fine would be Rs 10,000.
• If minors cause accident, then case would be led against the parents or guardians. The children would be made to go on trial as per the Juvenile Justice Act. The registration of these vehicles too would be cancelled.