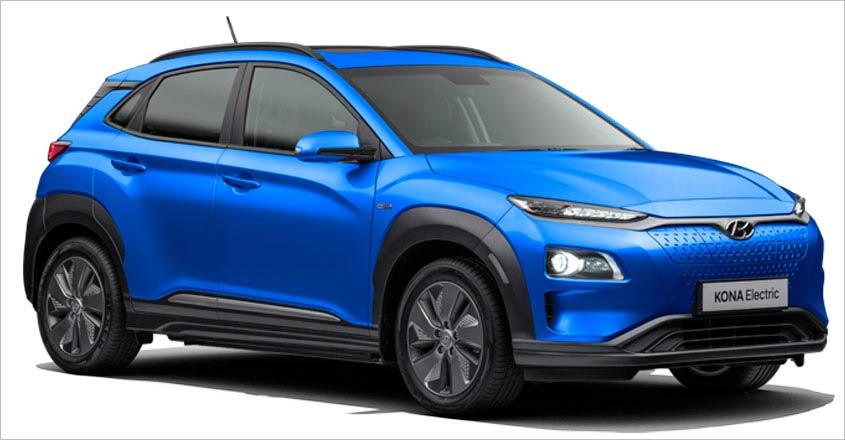 Petrol and diesel prices have been going through the roof. Meanwhile, electric cars that are supposed to save you money with much lower fuel costs are nowhere to be seen.
Hyundai has put an end to this wait with the launch of Kona electric mini SUV, a vehicle that could pave the way for an era of electric vehicles in India.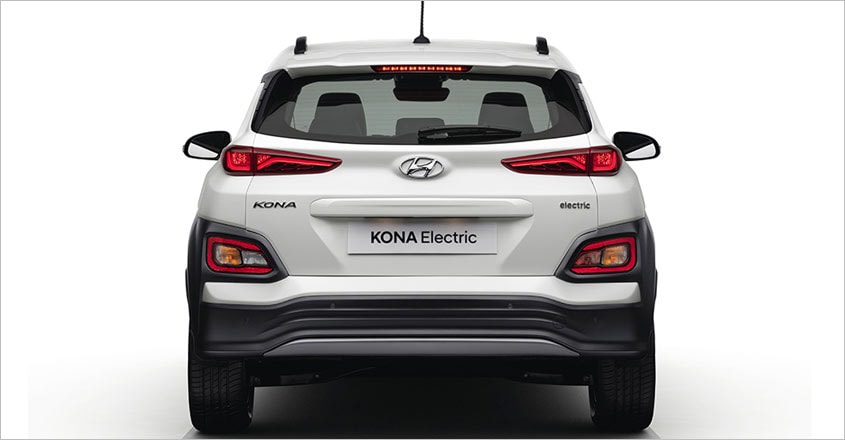 Too pricey?
Kona has a 'hefty' price tag of Rs 30 lakh. The price is high because there are no major tax benefits - despite a minor tax cut recently - for electric cars in India. Secondly, the car comes as a completely knocked down (CKD) kit that has a higher excise duty. Third, since electric technology is still in its infancy and mass production is in its initial stages, most components are super expensive. However, when all these factors become favourable, Kona could sell for Rs 10-15 lakh. But don't delay your purchase thinking that this is going to happen soon; it may take months or even years.
452 km range
You can travel in the Kona from Thriruvananthapuram to Kochi in a single charge. Charge again for one hour while you have dinner, your Kona is ready to travel till Kozhikode.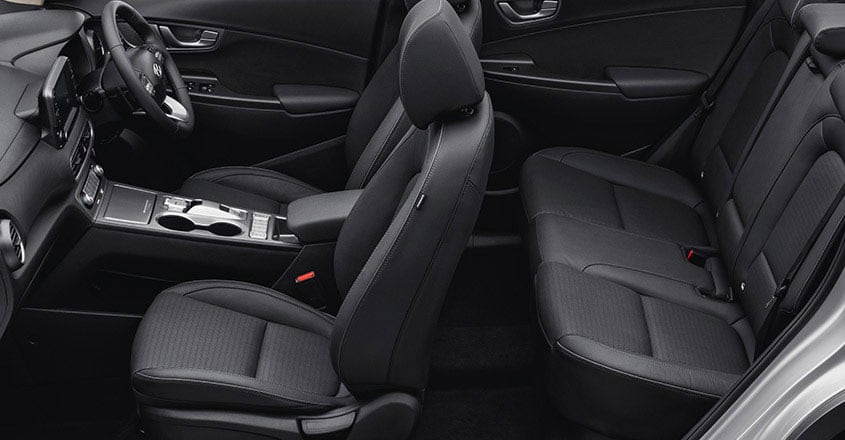 Silent
If you want to know whether the car is turned on, you need to check the meter. Kona is in fact that silent. There are no emissions too. The only issue is that because the Kona is so silent pedestrians may not hear it approach.
Switches have replaced the gear lever. Press the drive switch and control it like an automatic. In pick-up and performance, it will beat any sports car. Kona can be driven without using the brake pedal at all; take your foot off the accelerator pedal and the car will decelerate quickly, almost mimicking the conventional braking action.
Simple tech
Electric vehicle technology is simple - it just needs a motor and a battery. It doesn't even need a gear box. Components that may need maintenance are very few. Power is sent to the wheels instantly. The Kona produces 136 bhp power and 395 Nm torque. The electric motor occupies the engine's slot in the car. The skate-board platform construction helps house the batteries spread out below the floor of the car. It can accelerate 0-100kmph in 9.7 seconds.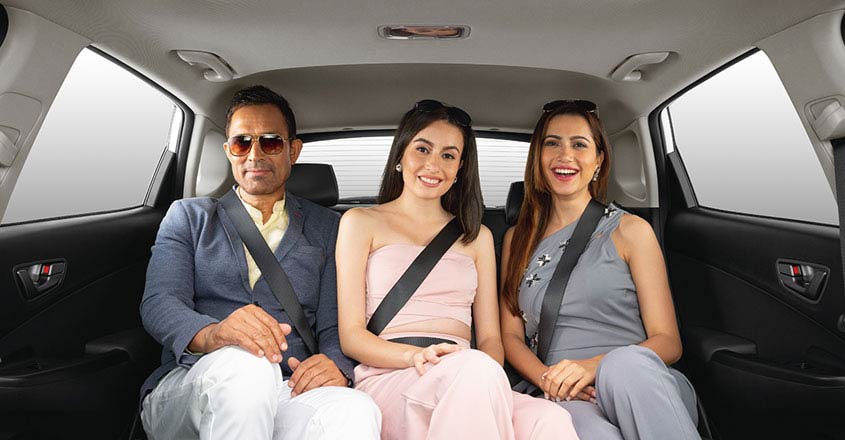 Battery is key
The Kona gets a 39.2 kWh lithium-ion polymer battery that has a range of 452 km on a single charge. It will consume 39.2 units of electricity in a single charge. If you take Rs 7 for a unit of electricity, 450 km can be covered for Rs 275, just one-fifth of the fuel costs of conventional fuel vehicles.
Will the battery die?
The life of the battery is a big concern for electric vehicles. The minimum life of a battery is 2,000 full charge and full discharge. The battery gets warranty for eight years or 1.60 lakh kilometres.
Three types of charging
The Kona can be charged in three different ways. For normal AC charging, a charging box needs to be fixed. It can be done at your home itself. Normal charging can take 6 to 10 hours.
Second is portable DC charging. The battery can be charged through any 15-ampere plug point. The portable charger will take 19 hours to completely charge the battery. With fast DC charging, the Kona can reach up to 80 per cent charge in 57 minutes.
However, DC charging points will be available at charging stations and dealerships only. It also has a self-charging system, which uses regenerative brakes to harvest energy that is then used to recharge the battery.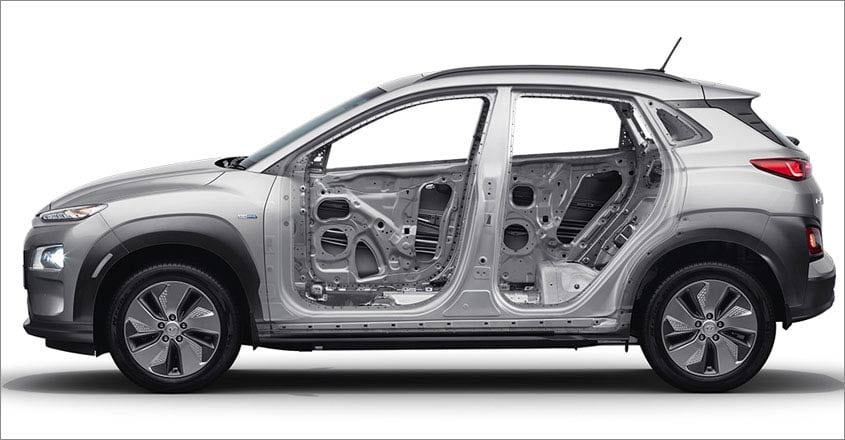 First-gen Kona
The Kona that is available in the international market is sold in India too. The design is more or less similar to its petrol/diesel engine variants and there is nothing much that differentiate the EV. The swoopy body lines and aggressive styling give it an SUV stance. The daytime running lights are housed up top, close to the bonnet, and the headlamps are placed down below. Since it is an EV, there are no grille, air dam and others. The charging socket is in the front. The plastic cladding and 17-inch alloy wheels give it a proper SUV look.
Good looks
The Kona comes with all premium features. The fit and finish is top class. The interior is finished in black and silver. The front seats are ventilated and in leather. It also gets a floating 17.77 cm seamless touchscreen infotainment with standard Android Auto and Apple CarPlay capability.
Test drive Popular Hyundai – 7356692555.