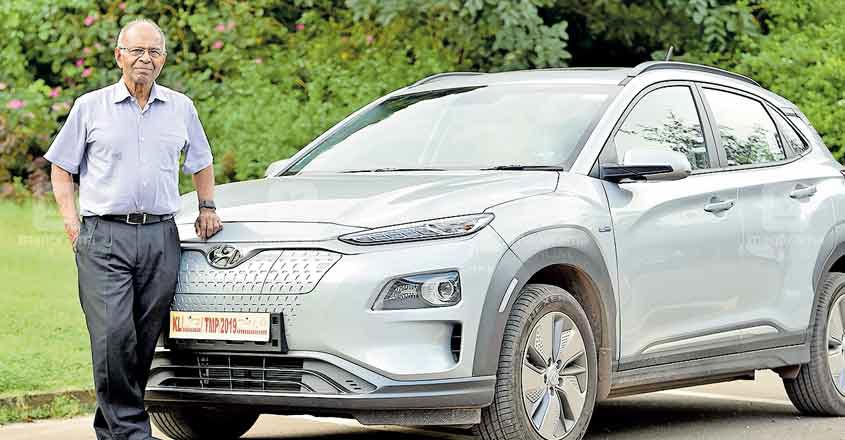 Thiruvalla: Dr John Veliyath had been smitten by solar energy since long. An energy buff, he had even designed a solar energy powered house for his children's school project.
Dr John was the third person from the state to book the Hyundai Kona, which was delivered to him a month ago.
He plans to install solar panels in his house to recharge the Hyundai Kona, a well-equipped car with all the bells and whistles. Being automatic, the car has no clutch but only brake and accelerator.
Operating the vehicle is easy; switch on the ignition, press the 'Drive' button and push the accelerator. The Kona is pretty fast; it takes only 9.7 seconds to touch 100 kmph. Press the 'Reverse' button to reverse the car.
The company claims that the vehicle as a range of 452 km in a single charge. The battery gets a warranty of eight years. The best part is that there are no emissions and hence no pollution. The taxes are also low. Following a recent government order making green number plates mandatory for all electric vehicles, the Kona gets white fonts on a green background.
Dr John Veliyath is a paediatric cardiac surgeon at Believers Church Medial College Hospital.