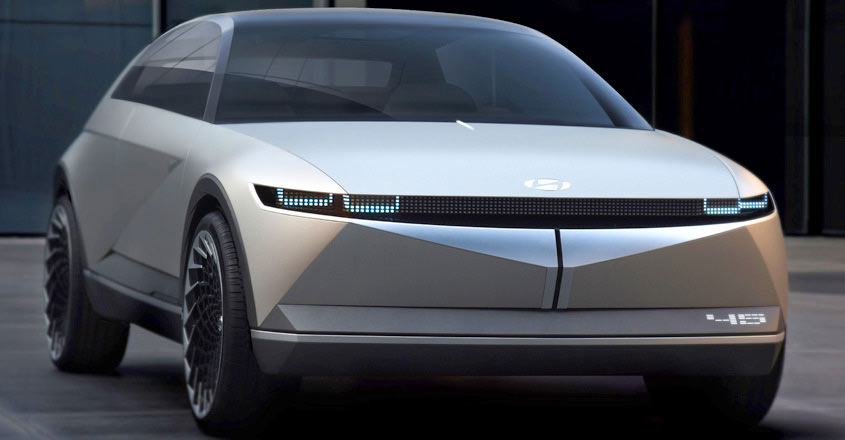 After displaying its expertise in making electric vehicles with SUV Kona, Hyundai is exploring options for a new electric vehicle for India.
In cooperation with its design centres in India and Korea, the carmaker is planning to develop a mass market small EV. The company has already announced its plans to launch 25 electric vehicles globally by 2025. Several of these vehicles, along with the small EV, will be launched in India.
Hyundai Motor India Ltd (HMIL) is also planning to start manufacturing of batteries in India as part of its EV push. Meanwhile, the company believes that the Kona, which did not take off well in India initially, has started generating great response. Hyundai started selling Kona through 15 selected dealerships in 11 Indian cities in June.
In the first month, it delivered 25 units to the showrooms. In July, the figure stood at 17. However, in August it sold 88. With this, a total of 130 Konas have been sold within three months of its launch.
During unveiling, the Kona had a price tag of Rs 25.30 lakh. However, since the central government cut the GST on EVs, its price came down to Rs 23.71 lakh. With the GST rate on all electric vehicles reduced from 12% to 5%, there was a reduction of Rs 1.59 lakh in the overall price of the Kona.
Besides, states like Telangana, Maharashtra, Tamil Nadu and others have announced their own incentives for electric vehicles. Electric vehicles are likely to even get a full road tax exemption soon. Since the scenario has become favourable on the policy front, Hyundai is expecting more takers for the Kona.
Ride hailing companies like Ola and Uber are yet to show any interest in the Kona yet, perhaps due to its higher price tag. At the same time, companies like Lithium Urban Technologies that provide transport services to big companies are positive on the Kona; they could add the Kona to their electric vehicle fleet in Delhi, Pune, Hyderabad and Bengaluru.