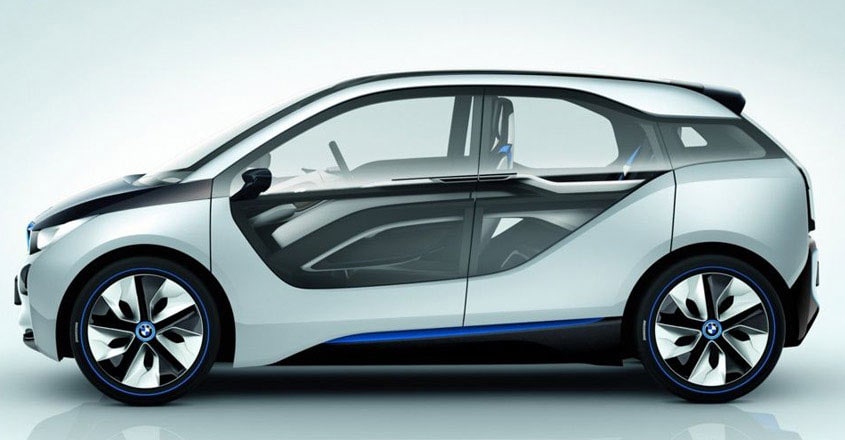 British carmaker Mini is planning to enter the multi-purpose vehicle market. The company claims that its new electric model 'Traveller' will be the brand's most practical car yet. The new Mini MPV will target families seeking greater levels of interior versatility and space compared to the existing Clubman and Countryman.
The Traveller will be based on parent company BMW's FAAR platform, which supports layouts for front- and four-wheel drives. Apart from a conventional internal combustion engine, the Traveller will have a plug-in hybrid and a battery-electric driveline at a later stage. It will go against Volkswagen's ID 3.
For the electric model, the new Mini model will be a lot similar to the successor to the BMW i3. Coming with the latest in battery cell technology, the car could offer a range exceeding 402 km in a single charge.
The move to launch the new MPV could be part of the company's plan to realign its global operations. Future models of the car maker are likely to be based on either the FAAR platform or a new entry-level one that is being developed in a joint venture with Chinese carmaker Great Wall Motors.
The realignment, planned by Harald Kruger who recently quit BMW as its chairman, aims to provide Mini with a less cost-intensive operational base and the scope for a broader range of models.
Besides, it also plans to confine its production activities to Born in the Netherlands, Zhangjiagang in China, and Oxford in the UK. At the same time, the company will continue its satellite operations in India, Malaysia and Thailand.
The company is also planning replacement for its hatchbacks Clubman and Countryman; one of them could be the production version of the Rocketman.
Positioned as a rival to Smart Forfour, this fully electric car will be based on Great Wall Motors' ME platform. It could be produced under a joint-venture with Spotlight Automotive in China.
The second new model that is likely to be called the Traveller will rival Mercedes-Benz B-class and others. The new five-seater is likely to take design cues from BMW's 2 Series Active Tourer. With the vehicle likely to be launched by 2023, the company aims to better the sales figure of 3.61 lakh achieved in 2018.