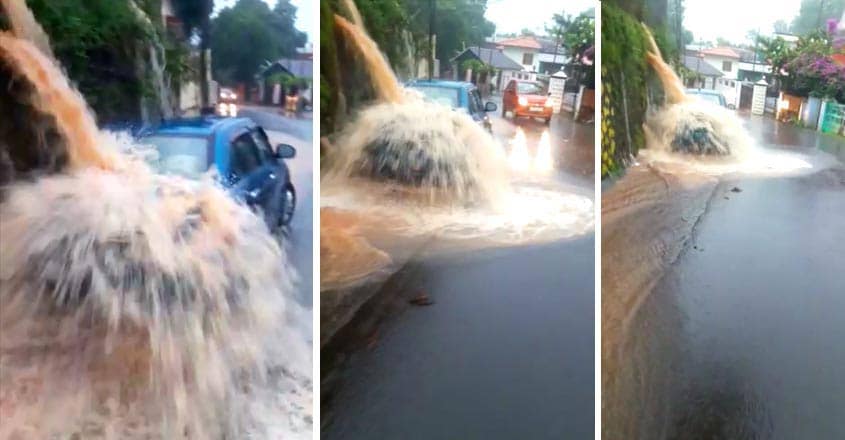 Do you check the surroundings before parking your car during rain or winds? If you do not, you are in for a nasty surprise like this. The person who parked his car next to the wall of Baselius College at Erayilkadau in Kottayam would have never thought in his wildest dreams that this would happen to his vehicle.
In heavy rain, the flood water was falling from a height on to the car. The 'waterfall' took a long time to stop. Though it is not clear if water had entered the vehicle, but if it has, then the owner will have to spend a pretty penny to fix the interior. The paint on the car could also get damaged if stones and mud have fallen on it along with the flood water.
Take care while parking during rain
* During rain, do not park a car below trees. In case of strong winds, the tree's branches could break off and fall on the car.
* Avoid areas where water could get logged or areas like those seen in the video.
* While parking on the roadside, avoid places where water could be flowing or near gutters.
* Even if you have parked the vehicle at your home, ensure that its tyres are not in water.