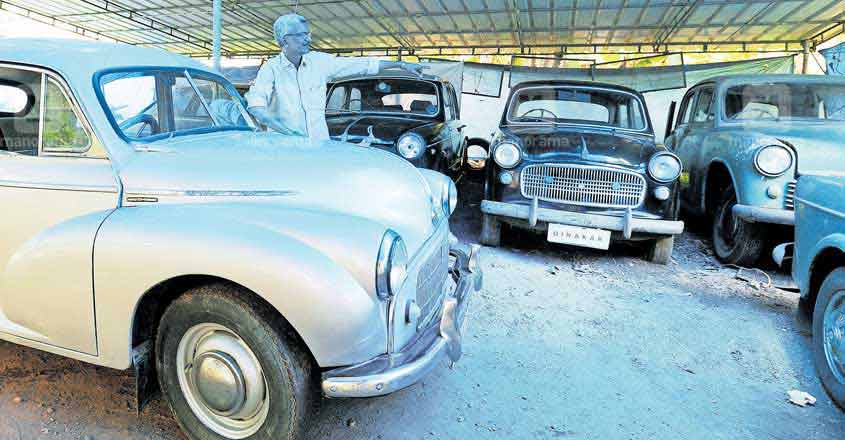 Kozhikode: N Dinesh of Puthiyara in Kerala's Kozhikode district is the proud owner of five vintage cars.
He is the head of the Dinakar Watch Company that has been in existence for eight decades. These cars are the remaining ones bought by his later father N C Kutty from the time when the company was started way back in 1939.
N C Kutty had made a name for himself in the sale and repair of watches in the city. By the time the veteran left the world of mortals, he had set up one showroom each for his sons Dinesh at Muthalakulam and Dinakar near Moideenpalli.
Dinesh also inherited his father's love for the vintage cars. The 1951, 52 model cars have proud positions at the car porch of Dinakar House at Puthiyara. Several people also turn up to have a look at the splendid wheels from the past.
Among them, Morris Minor is still fully fit and is taken out every Sunday for a tour of the city that has seen several sweeping changes over the decades. The city dwellers are also way too familiar with the old car's Sunday trips and line up to catch a glimpse as Morris Minor glides past them in all royalty.
Despite the interest that these cars generate among the public, Dinesh does not take part in many vintage car shows. However, Morris Minor also gets invited to all the weddings that the family is called to. Even among all the grandeur at the wedding venue, Morris Minor gets the attention it deserves.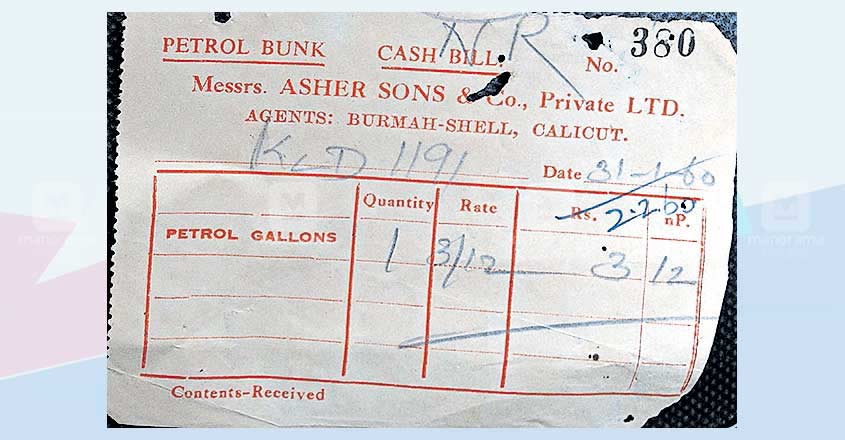 Even though there are other modern, luxury cars at home, including the Benz, Dinesh's mother Kamalakshi picks the Morris Minor for her every journey. For her, the Morris Minor also serves as a sepia-coloured memory of her bygone years and her dear husband.
The other vintage cars at the house include Premier Padmini, Hillman Minx, Fiat 1100.
Dinesh's two children have also taken after their father when it comes to vintage cars. And Dinesh is just ecstatic to note that.
He takes solace from the fact that the vintage cars would retain their positions at the front of the house even after his time.
Though several other auto enthusiasts had offered mind-boggling sums for these cars, Dinesh did not have the heart to let them go.
None of these cars have been given any physical transformation and they all still have their original parts.
All five cars are given routine inspections and maintenance works carried out duly.
A specialist of vintage cars, Vasanth of Malaparambu, has been regularly checking the cars and keeping them in good condition.
Dinesh said that Vansath knows everything about these cars and takes only meagre amounts for his services as he truly adores them.