Leyland Boss is a vehicle that lives up to its name. An ideal mix of tradition and modern technology, the vehicle has proved that indigenous machines can live up to, or even excel imported vehicles.
Even though Leylands were around since so many years, no other model from the truck maker's stable has been so complete. Now, the new Boss is around with additional loading capacity of one tonne and more facilities.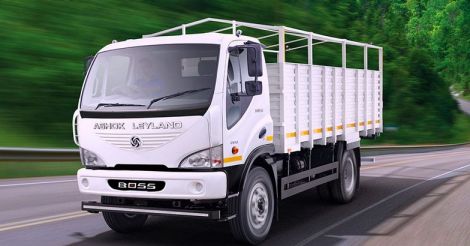 The British lineage
Leyland is a British firm, but the general perception here is that it is an Indian firm. That is because Ashok Leyland is located in Chennai. Raghunathan Sarin, the founder of the Indian firm, was a Punjabi and he had set up the factory in Chennai in order to give impetus to local industries. Thus was born Ashok Motors in 1948.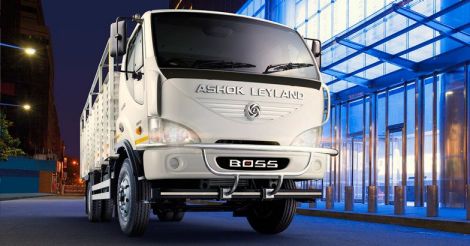 While the company first started off by assembling Austin cars that were imported from the UK, the firm started making commercial vehicles under the brand Ashok Leyland Motors from 1954 onwards. Until 1975, the company maintained relations with British Leyland, but had to fend for itself after the British firm started to collapse. During its progress as an independent entity, the firm also formed alliances with other firms such as Hino of Japan. Ashok Leyland soon became the synonym of reliability and strength in India.
For many years thence, Leyland and Tata ruled the Indian truck market. However, when foreign collaborations increased, the bastions of these titans were slowly unsettled by firms from across the seas. The locally made vehicles that did not have much to boast in terms of technology came a cropper against the superior, imported vehicles. While there is still demand for truck bodies built on a chassis in India, the demand for trucks that have car-like features is definitely increasing. Boss is now making a comeback into the space that Ashok Leyland earlier ceded to Man, Bharat Benz and Navistar.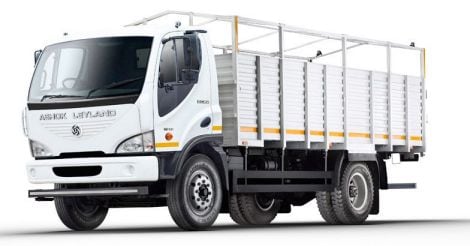 New Body
Leyland has not had much success with advanced trucks. Experiments with Iveco and the Comet series did not augur well for the firm and demand was always high for trucks that were built on a chassis. However, after the collaboration with Italy-based Iveco ended, Ashok Leyland continued to build trucks similar to the Iveco. The latest edition of those trucks is the Boss.
The new Boss comes with car-like features: AC, tilt steering, good seats and dashboard, smooth gear shifts, powerful CRDI engine and good turning radius that makes maneuvering the vehicle a breeze. It comes in six variants and there is an automatic variant as well- the LX. The vehicles are fitted with engines that offer up to 130 horsepower and are mated to a six-speed gearbox.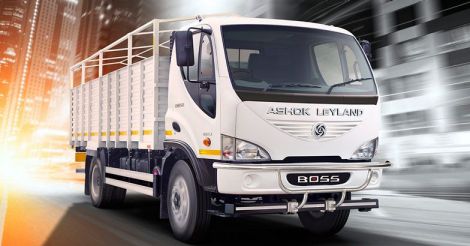 The resourceful Boss
The vehicle has been built on the proven Leyland chassis and the cabin gives importance to safety and luxury. Models that do not have AC offer good air circulation. Polymer fuel tank and LED lights are new features.
Test Drive: TVS +91 81118 87569