Chennai: Malayalam actor and filmmaker Pratap Pothen passed away here on Friday morning. He was 69.
The actor was found dead in his Chennai apartment. The funeral will be held at 10am on Saturday at the crematorium on New Avadi Road, Chennai.
The actor, who was an active presence in Malayalam, Tamil, Telugu and Hindi films from the 1980s, also made his mark in the industry as a scriptwriter, director and producer.
Born on August 13, 1952 in Thiruvananthapuram, he lost his father Kolathinkal Pothan at a young age of 15 years.
After completing his schooling at Lawrence School, Lovedale in Ooty, he joined Madras Christian College for his graduation. He began his career as a copywriter in a Mumbai ad agency.
He was married to actress Raadhika for a year. He later remarried Amala Sathyanath. They divorced in 2012 after 22 years. They have a daughter Keya. He debuted in director Bharatan's 1978 movie Aaravam. Some of his popular Malayalam movies include Thakara, Aarohanam, Paneneer Pushpangal, Thanmathra, 22 Female Kottayam and Bangalore Days. He last acted in Mammotty starrer 'CBI5: The Brain'.
Pratap Pothen was also cast in Mohanlal movie 'Barroz: Guardian of D'Gama's Treasure'.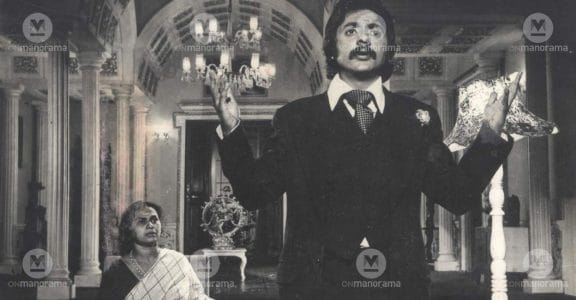 Pothen has never attempted to be a mainstream star. He studiously kept away from potential blockbusters though some of the films he directed like 'Vetrivizha' and 'My Dear Marthandan' were unapologetically 'massy' with foot-tapping Ilayaraja numbers.
Pothen himself had once said he had turned down an offer from the Tamil hit maker S P Muthuraman to act as Kamal Hassan's replacement in a Tamil movie.
Bharathan who had introduced Pothen through 'Aaravam' had famously said his eyes could evoke both tenderness and fear. "Not just his eyes, even his mannerisms suggested a deeply troubled mind. He is generally a mild mannered, intelligent and fun-loving person but before the camera, something dark or scary about him, an aspect of him that even he is unaware of, suddenly pops up for all to see," Bharathan had said. 
Padmarajan, some of whose characters like 'Thakara' he had immortalised, had once commented that Pothen contained in him both the uncertainty and ecstacy of a wild child. "It is hard to restrain his instincts. As the troubled lover in 'Novemberinte Nashtam', I had to keep him on a tight leash. There was eternal rebellion in his eyes. I told him this once and he said I was crazy," Padmarajan had said. Pothen has directed three films in Malayalam - Rithubhedam, Daisy and Oru Yathramozhi. He also owned an ad agency called 'Green Apple'. 
In Tamil, he is known for his perfomances in Jeeva, Vettri Vizhaa, Seevalaperi Pandi and Lucky Man.