Swapna Suresh has said she will 'not pay even a penny in damages' over a defamation case filed by MV Govindan, and has instead challenged the CPM state secretary to prove that he has 'reputation' and 'goodwill in society'.
In a four-page letter, she shared on her Facebook page with a caption, 'here's my reply to you MR. MV GOVINDAN..', Swapna says she is 'eagerly awaiting a civil litigation' for Rs 1 crore.
In mid-March, Govindan had sent Swpana, the prime accused in the infamous Thiruvananthapuram gold smuggling case, a legal notice for alleged defamatory remarks she made against him in a Facebook live.
Swapna's advocate, R Krishna Raj, who has drafted the response to Govindan's advocates, has said on behalf of his client that she did not claim middleman Vijay Pillai was an emissary of Govindan nor said the CPM leader or his family members were 'associated or acquainted' with Pillai.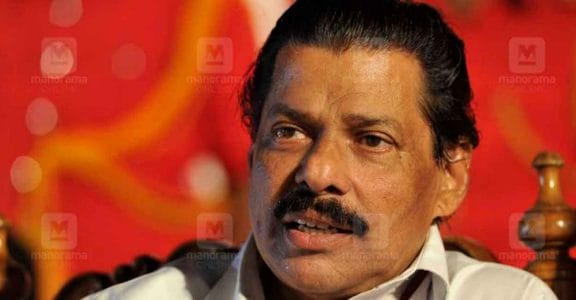 "It is the duty of your client to prove that your client has reputation and goodwill in the society and it is for your client to prove the same by adducing evidence when the case goes for trial as my client is prepared to face the trial. My client is not aware about the reputation and goodwill of your client as claimed by him."
Swapna's lawyer had called Govindan's legal notice 'silly' and advised him to get 'proper legal help'.
"....my client is not prepared to pay not even a penny as damages to your client and not prepared to tender any apology to your client, and I inform you on behalf of my client that my client welcome (sic) all legal steps that will be initiated by your client for defamation in the court of law."