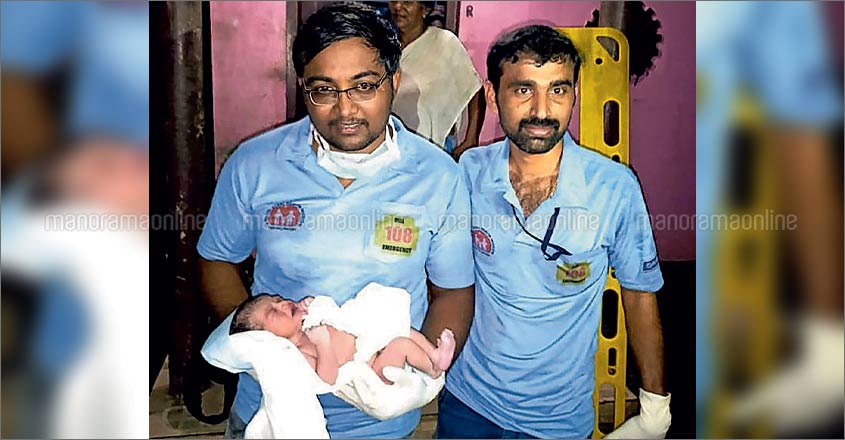 Kayamkulam: The staff of 108 ambulance service staff ensured the safety of a woman in labour by assisting her to deliver at home under emergency circumstances.
Sunitha, wife of Rajkumar hailing from Kakkanad, a village near Kayamkulam in Alappuzha was in labour on Friday night when the 108 emergency response service was called for reaching the nearest hospital.
As Sona Rajan, ambulance nursing staff and Manu Varghese, its pilot, reached the spot, it turned out that there was no motorable road to Sunitha's home. There was at least half a kilometre distance which had to be traversed on foot.
Though attempts were made to carry the woman on stretcher, her labour pain got intense by that time. Under those circumstances, the ambulance staff decided to conduct the delivery at home, with the help of a delivery kit.
Sunitha gave birth to a boy child within no time with the help of the nursing staff who attended the birth and cut the umbilical cord. Later, the mother and child were carried to the ambulance and taken to the Taluk Hospital. Both of them are reportedly in a stable condition.
The ambulance staff said that there was no other option before them at that moment of emergency but to help the woman deliver at home.
Sunitha said that she would ever remain thankful to the 108 ambulance staff who provided timely assistance at that juncture.