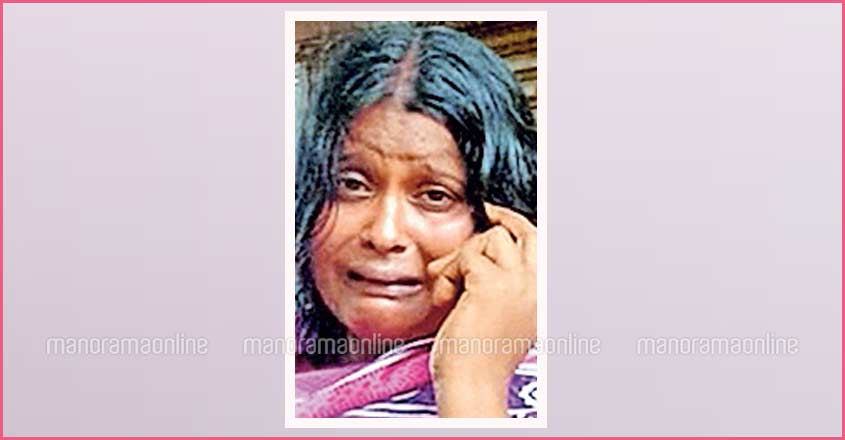 Chengannur: Two days after a 21-year-old ragpicker from Tamil Nadu was found dead under mysterious circumstances near Oachira in Kerala's Kollam district, the Chengannur police have altered the case of suspicious death into murder and arrested his sister.
According to the police, Michael Raj, a native of Vithur Nagar in Sivakasi, who worked as a ragpicker, was murdered while he was sleeping on the veranda of a shop at Clappana near Oachira on Monday. Police said Michael Raj was a differently-abled youth.
His sister Kasthoori alias Murukammal, 38, is the second accused in the case. The police are on the lookout for her husband and the prime accused Velladurai alias Masanan, 51.
After murdering the differently-abled youth, the duo took the body to a hospital in Chengannur, located around 33 km away from Clappana, on a scooter. Their daughter had also accompanied them. They told the doctor that he had woken up in the middle of the night complaining of breathing difficulties.
According to police, the duo decided to kill the youth as they feared he would become a liability for them. However, Kasthoori told her interrogators that Michael Raj was mentally challenged. The couple got into a heated argument with him after he tried to molest her and the brawl ended up in his murder, she told the police.
When Michael's body reached the hospital the doctors noticed that his toe was broken and severely bruised, presumably after getting scraped against the road while being taken on the scooter. Suspecting a foul play, the hospital authorities immediately alerted the police and they arrested Kasthoori. Her husband is still on the run.