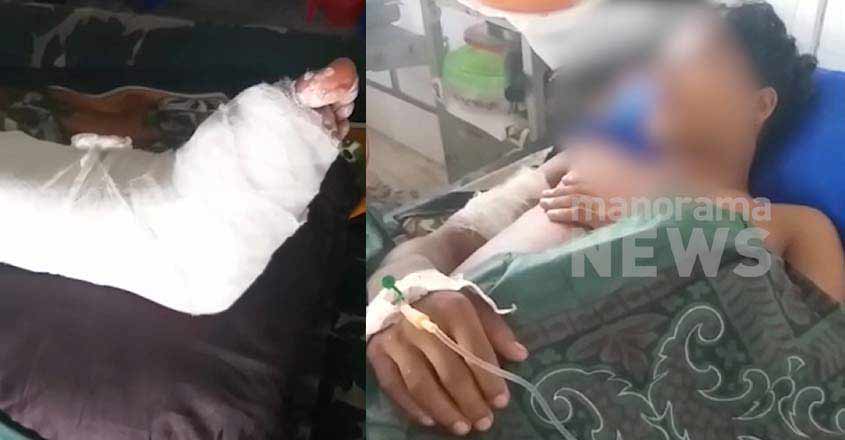 Kayamkulam: A drug gang allegedly hacked a 17-year-old boy in front of his mother at their house in Kayamkulam in Kerala's Alappuzha district.
The boy, who suffered injuries to his hands, legs and the back, has been admitted to the Alappuzha Medical College Hospital. He is a native of Njakkanal at Krishnapuram, Kayamkulam.
The assailants reached the house in the wee hours of Tuesday in search of the boy's brother. Though they left when informed that he was not at home, they returned after some time and unleashed the attack on his brother, the police said.
The gang broke down the door and barged into the house. They attacked the boy despite his mother's desperate pleas.
The police had recently nabbed three people, who were travelling from Krishnapuram to Kayamkulam, with drugs. The assailants suspected that the police caught them based on a tip-off given by the boy's brother. The police also said that the victim's brother was an accused in certain cases at the Kayamkulam police station.
A police team led by Kayamkulam CI Vinod has launched a manhunt to nab the culprits.