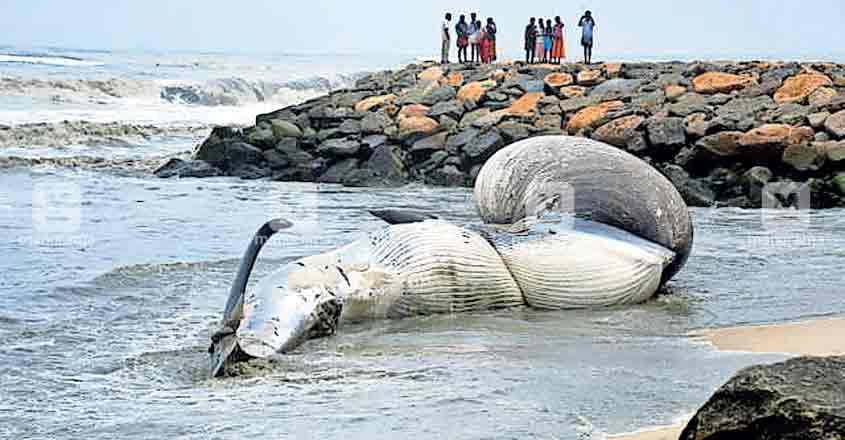 Cherthala: The carcass of a huge elephant seal washed ashore at the Ayiramthai beach at Arthunkal near Cherthala in Kerala's Alappuzha district.
The fisherfolk first spotted the carcass.
The seal was more than 10 metres long and weighed over 5 tonnes, authorities said. It could have been 10 years old.
Authorities said that the carcass should be more than two weeks old. As foul smell emanated from the carcass, the Cherthala (South) panchayat drafted workers to cut up the body into pieces and bury them. The civic body incurred an expenditure of more than Rs 15,000 for this task.
Forest, revenue, and police personnel had also turned up at the spot.
Due to the turbulence in the depths of the sea, the body could have been washed ashore, the officials suspected.
The seal has a trunk akin to the elephant and has a huge body. Seals reside in the deep seas and mainly live on fish and sea algae.