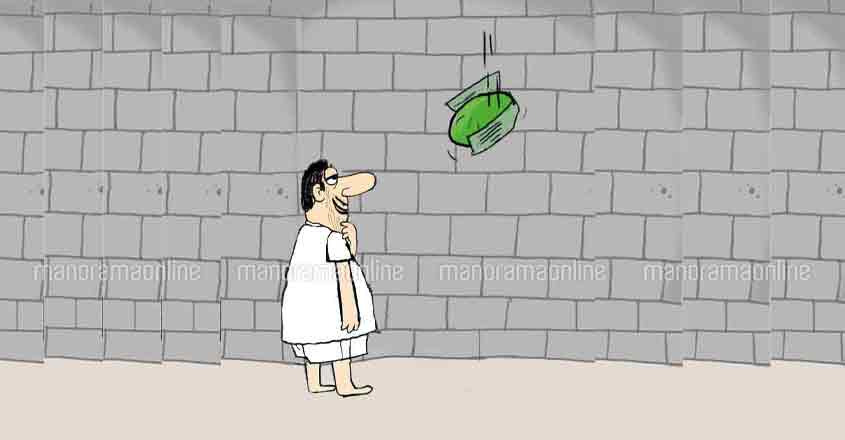 Mavelikara: The police are trying to identify the person who threw in packages of liquor bottles and food over the wall of the special sub-jail at Mavelikara in Kerala's Alappuzha district.
The police have begun collecting the images from CCTV cameras placed at various parts of the prison. The camera at the main entrance can record images and sound within 25 metres.
People in the locality also said that they had seen a person, wearing red shirt and lungi, throwing something into the prison. He was standing on the concrete road near the Kodathi junction.
During the same time, a bike-borne person had parked his two-wheeler by the flyover to the south of the court and walked away with a package in hand. He returned after a while and took off on his bike.
The items were thrown in from the concrete road near the canal over the south-eastern side of the wall that is not very high. The packages fell near to the jail kitchen around 4.30pm on Tuesday. Two packets of tobacco products, five big packets of beef curry, 30 small packets of bidi, and liquor, mixed with water, in one litre and 0.5 litre bottles.
More than half of the jail staff were transferred after allegations were raised, but items from outside continue to make way into the jail. Strict regulations were put in place after a prisoner died and the functioning  of the jail came under a cloud. The staff are being transferred in a phased manner.
Authorities said they have taken serious note of the package being thrown into the jail premises even after these changes.