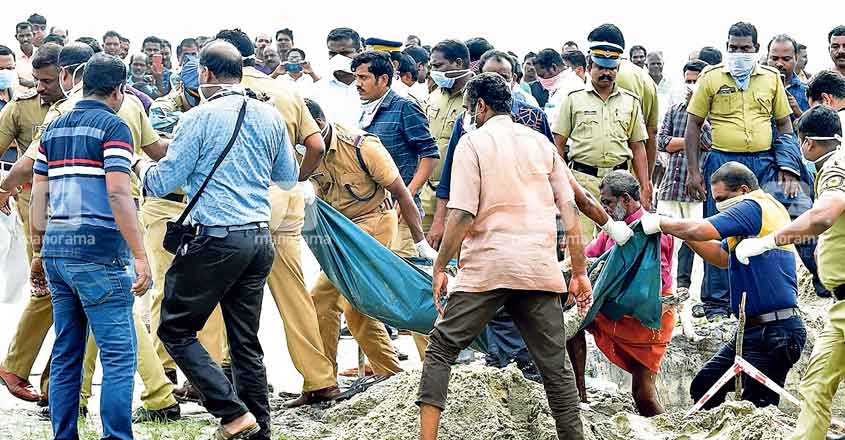 Ambalapuzha: The body of a youth who was killed here a couple of months ago was found buried on the Galilee Beach at Paravur, near Punnapra, in the Alappuzha district on Saturday. He was reported missing all these days but it was only last week it was known that he was murdered. As the accused initially claimed they had abandoned his body in the sea, government agencies had launched a bid to scour the sea.
Manu, 27, of Michanad Colony at Mannanchery in the district was murdered by a gang late on June 19 after a scuffle near a bar hotel.
Manu's decomposed naked body was found buried deep down in a pit by the police who were guided there by one of the accused in the case.
The police had earlier found the charred remains of Manu's clothes from the beach.
There were grievous injuries to the head, and serious wounds were found on his arms and legs, as per the inquest report.
Attempt to mislead probe?
The police have so far arrested five people over the murder. Two of the accused, who were arrested first, had named their two accomplices. These four had initially said they had disposed the body in the sea after tying stones. However, it was the fifth accused, Sebastian (aka Kochumon, 39) who showed the police the spot where Manu's body was buried.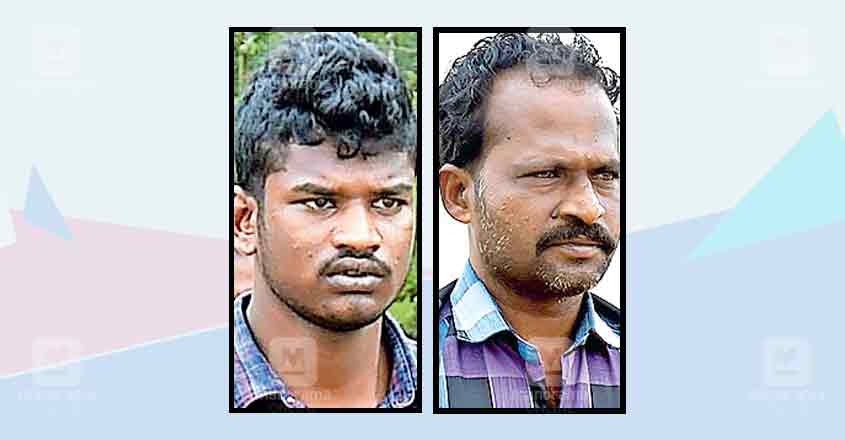 The police had earlier arrested Joseph (Omanakuttan, 19) of Punnapra and John Paul, 32, of Paravur.
The police said they are on the hunt for more accused, including Antony Xavier, aka Vipin, 28).
The murder
Omanakuttan had assaulted Manu who was heading to the bar at Paravur on the night of June 19. Thereafter, Manu was thrashed severely by the other accused -- Pathrose, Simon and Antony Xavier -- who came out of the bar.
They took Manu, who was exhausted by then, to the beach on a scooter and killed him. The accused also called a few others, including Kochumon who held a grudge against Manu, to the beach. There they dug a pit, using spade and other tools kept at nearby sheds, and buried Manu's body.
District police chief K M Tomy, DySP P V Baby, and Alappuzha south CI K N Rajesh were at the spot when the body was taken out around 3 pm on Saturday. The body has been shifted to the Medical College Hospital.
The autopsy is scheduled for Sunday.