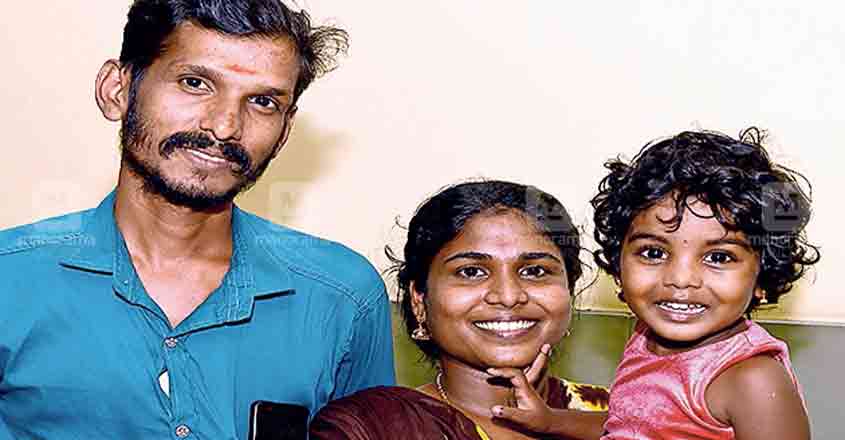 Alappuzha: A lottery ticket that was bought just two minutes before the draw has won the first prize.
Former lottery ticket seller Lekha Prakash from Vellapally colony at Thekkanaryad has won Rs 60 lakh and 11 other prizes each worth Rs 8,000.
She bought the Akshaya lottery ticket from the Kommady Kuyil Lottery Agency (No. AY-771712) at 2.58 pm on Wednesday. The draw was held at 3pm. Altogether she bought 12 lottery tickets.
Until two years ago, Lekha used to sell lottery tickets in front of the Collectorate. After her husband K R Prakash, a lorry driver, met with an accident, she stopped selling lottery tickets.
The family that includes their children Krishnapriya, Krithi Krishna, Karthik Krishna and Devi Krishna does not own a house or a plot. They live in the ancestral house of Lekha.
Using the winning money, she plans to build a house and open an outlet to sell lottery tickets. The winning lottery ticket has been submitted at the SBI branch in Civil Station ward.