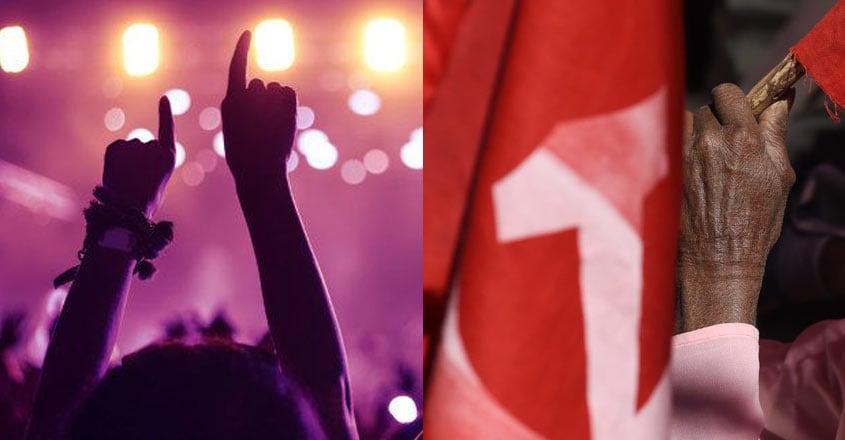 Alappuzha: Conveying the message the CPM is dead against ostentation, it has suspended a local-level leader here from the party for conducting a DJ party as part of his son's wedding celebrations.
C V Manoharan has been suspended from the CPM's Kanjikuzhi area committee for six months. The decision was taken by the area committee which met on Saturday.
At the wedding reception held at Areeparambu near Cherthala on Friday, a disc jockey too was reportedly engaged to regale the invitees.
The CPM took the disciplinary action against Manoharan citing the party's stance that luxurious wedding celebrations would send out a wrong message to society. Though Manoharan explained that the DJ party was organised by his son, it didn't impress his party bosses.
Local reports say the DJ party was marred by a brawl.