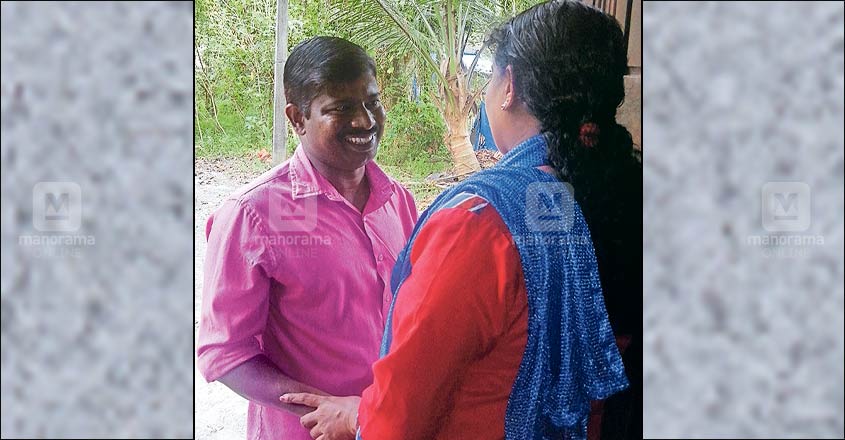 Alappuzha: Love marriages are still frowned upon in Indian society and families go to great lengths to oppose or thwart them. Suicides, elopements, kidnappings and murders often result as parents or relatives try to foil the wedding of two lovers. A fake mental illness report submitted by the kin of a young Kerala woman in order to prevent her love marriage ended up affecting her life and career prospects badly.
"She is showing symptoms of bipolar disorder… She is not capable of taking decisions… Counselling is not enough… She would have take medicines prescribed by the psychiatrist," said the report submitted by Shalini's relatives in the court.
The report not only affected her life but also derailed her chances of getting a government job. Shalini alleges that the fake mental illness report was submitted by her relatives to strengthen their case against her marriage.
But Shalini was not willing to take it lying down as her hard-earned MA, B.Ed, SET and TET and a PSC shortlist became of no use in the wake of allegations that she was mentally unstable.
She moved the Kerala High Court and got a verdict in her favour. Now, Shalini, who is married to M N Prasad, is getting ready to file a case against those who dubbed her a mental patient.
"The counsellor made me a mental patient without even seeing me. I have heard that this same counsellor has provided reports to make many other girls mental patients. This should not happen to any more girls," claimed Shalini, explaining why she is taking the legal route once again.
Shalini's story
"We got married one-and-a-half-year's ago. We were neighbours and knew each other since childhood. Prasad is a carpenter. My family members opposed the marriage. Three months after our wedding, my relatives filed a case in the court saying that I am a mental patient and Prasad married me after abducting me," she said.
"Since my relatives submitted a report by a counsellor that I am mentally ill, the court asked me to undergo an examination in a mental health centre. We did not go for the test," she said.
"Instead, we approached the High Court which ruled that portraying someone as mentally ill without considering facts is a violation of fundamental rights," she said.
"Meanwhile, I cleared the PSC test for high-school teachers and found my name in the shortlist. I was asked to attend an interview for the same. But the hearing was on in the court then. We knew that in the PSC form candidates will have to provide details like if one has sought treatment for mental illness, or faced court proceedings," she said.
"Since I did not know what to reply to such queries, I did not attend the interview. Regular court hearings resulted in Prasad losing a temporary job he got in a private company. My relatives even went to the extent of calling up the school where I applied for a job and telling them that I am mentally ill. The infertility treatment that we were undergoing too was affected due to this. This is the price that I paid for marrying the man I loved," Shalini rued.
But, Shalini received full support from Prasad and his mother all through the ordeal.