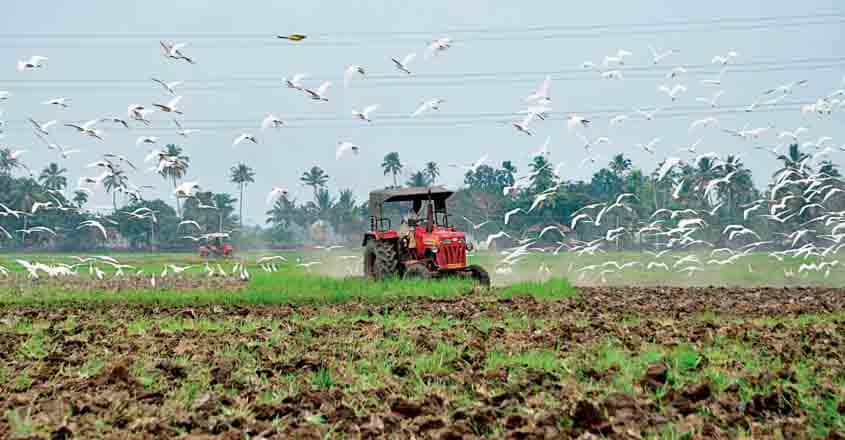 Alappuzha: People in the coastal district of Alappuzha in Kerala is sweating it out in the sun even as other parts of the southern state experienced pleasant weather and the northern plains of the country are in the grip of severe cold.
On January 1, the place recorded a temperature of 35.6 degrees Celsius, which is an increase of 3.1 degrees Celsius from the average temperature. It was also the highest temperature recorded in the state that day and also for the season.
The coastal town recorded such a rise even as the average temperature rose by 1 to 2 degrees Celsius in Kerala.
Impact on agriculture
Experts said that the climate change could drastically affect Alappuzha this year too. The only relief is that it rained in the eastern regions of Kuttanad, the granary of Kerala.
Intermittent rain and rising temperature are ideal conditions for paddy. If the weather continues to remain like this, harvesting could be done in 110 days. If high temperature persists in the region, then the crops can be harvested 10 days prior to the normal schedule, agricultural experts said.
However, crops could suffer if soil alkalinity increases.
Harmful algal bloom
Ocean researchers have warned of the arrival of toxic algae along the Kerala shores.
Harmful algal bloom (red algae) could reach the shores of Alappuzha and Kollam districts, said Prof Dr A N Balachand of the Department of Physical Oceanography with the CUSAT. (The profusion of algae in freshwater or marine water systems is called algal bloom.)
These algae were earlier found along the Kollam coastal region, further south. These can affect the marine resources, including fish.
Uneven weather
With the change in the direction of wind, there could be several changes in the climate as well.
As uneven weather patterns have been noticed during the last few years, this year is also likely to witness unfavourable outcomes of climate change, said Dr S Abhilash, assistant professor at the Department of Atmospheric Sciences with the Cochin University of Science and Technology (CUSAT).
The chances of heavy rain are likely. Also, the frequency of cyclonic storms would also increase.