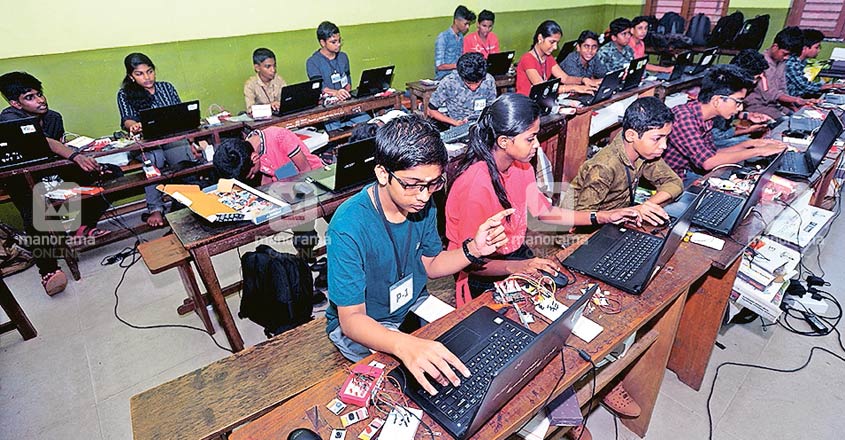 Alappuzha: School students participating in a camp here proved their computing skills by creating and displaying the programme of an electronic voting machine. The youngsters also prepared an animation video using the skills they learnt at the camp.
The 'Little KITES district-level camp' was organized by Kerala Infrastructure and Technology for Education (KITE).  At the conclusion of the event, the students demonstrated their work before their parents. As many as 80 students studying in Class 9 took part in the camp.
Those who visited the venue included chairman of the Municipality's Education Standing Committee G Manoj Kumar, councillor Carolene, Education Department officials B R Shyla and Suresh Baby and KITE representative Muhammed Aslam. The camp was led by KITE coordinator Rishi Natarajan and S Pradeep.  
All participants were given certificates, while 10 among them would be selected for the state-level camp.