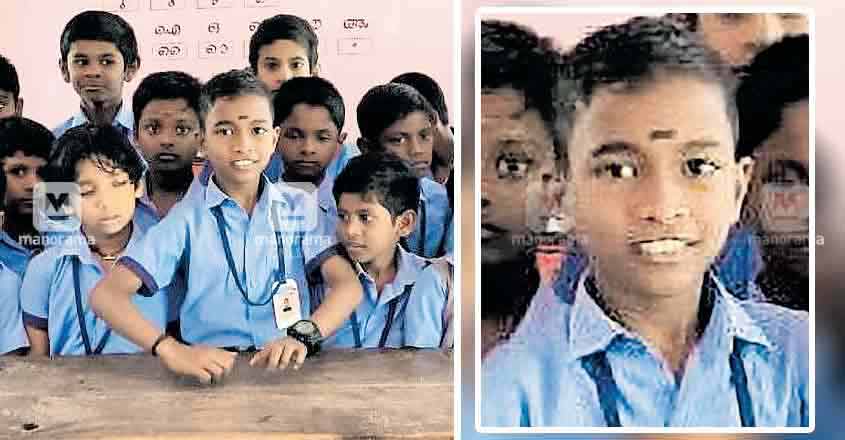 Edathua: Sanoop, a Class 3 student at Chethipuraykkal Govt. Lower Primary School, Thalavady, is now a star on the social media after a video showing him creating musical beats on a desk in his classroom became viral. In fact, the video has already earned around 2 lakh likes.
A programme to identify the hidden talents of students as part of the campaign to protect public education was organized at Sanoop's school. During the lunch break, the youngster performed the beats on his desk. As Sanoop continued his performance for over 15 minutes, Jayashankar, a teacher, shot a video of the boy. When it was uploaded on social media, the video became instantly viral and was shared by over one thousand persons.
Sanoop, a member of Malayala Manorama's 'Nalla Padom' Club, also recites poems by creating his own tunes.
Son of Sasi, a coconut tree climber and Sandhya, Sanoop has an elder brother Sandeep, who is a Class 7 student.