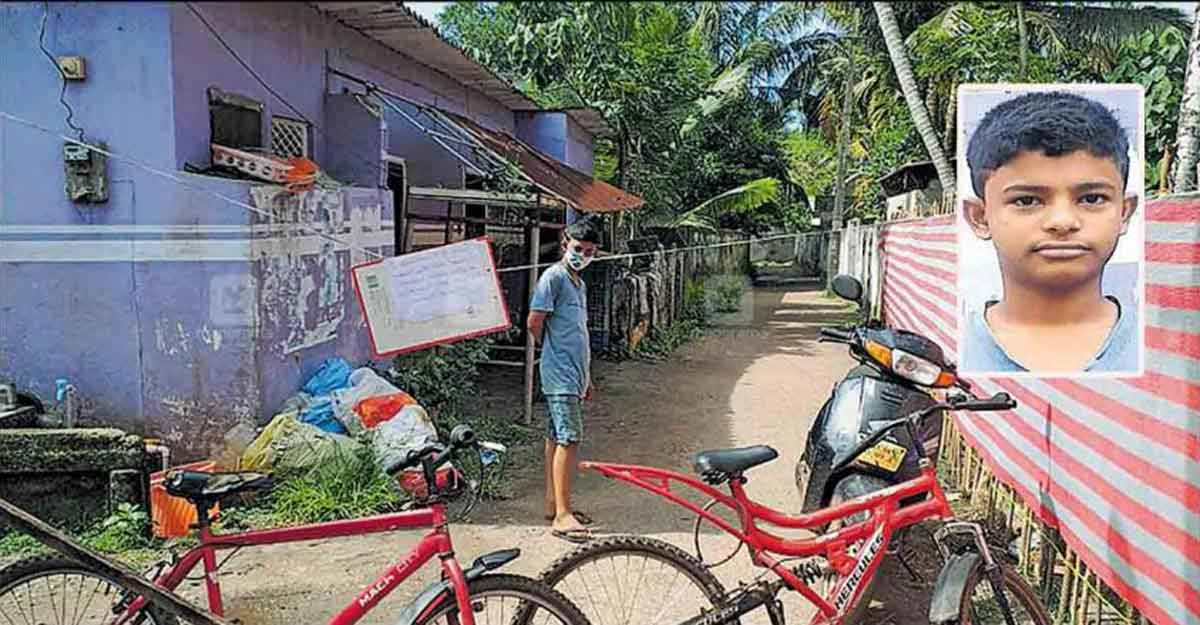 Alappuzha: Unusual times call for unusual actions, but one may differ on what exactly constitutes model conduct. A teen's prompt response to block a road in a fishing hamlet soon after a COVID-19 patient walked a few steps on it has invited mixed responses, including threat of legal action.
Mohammed Yasin, 13, used his bicycle and some logs to block the road at the Karakampalli Colony near Thottappally in Alappuzha district soon after a local resident was taken away in an ambulance as he tested positive for coronavirus.
The boy also put up a notice at the spot after pulling out sheets from his notebook. "As a COVID-19 patient had walked down this road, do not use this path until the area is disinfected," the notice read.
There are hundreds of houses in the colony of fisherfolks. One among them tested positive for COVID-19 the other day. Though an ambulance arrived to take him to the hospital, the patient walked for around 100 m through the colony road.
Though Yasin has won accolades from a few quarters, his gesture also invited flak and he was threatened with a police case.
Panchayat member Miju Anilkumar said that people could not step out after the teenager blocked the road.
After getting reprimanded, Yasin put up another note, "Friends, my teachers and parents have told me about the COVID-19 spread and the importance of social distancing. That's why I blocked the road until the authorities arrived. All of you please help to prevent a police case from being filed against me!"
Yasin is a Class 8 student at the Government High School at Naluchira.
Yasin is the son of Mohammed Salim and Haseena. His younger brother Salman also helped him to block the road.
The personnel of the health department disinfected the area after three hours.