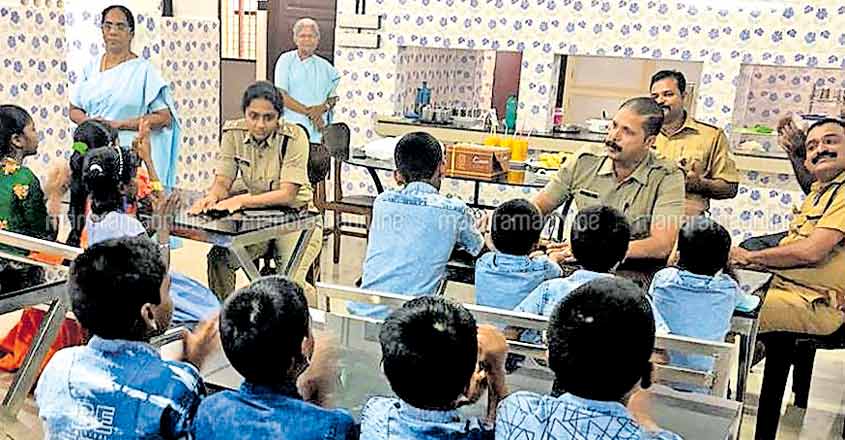 Parappuram: Police personnel took time out of their busy schedule to enthral the inmates of Alukkal Antony Mariamma Memorial Snehajyothy Boys Home by singing and reciting poems.
A team of police officers led by Kalady police SHO M Hemalatha IPS visited the home near here in Ernakulam district and entertained the children with their artistic excellence.
Tamil Nadu-native Hemalatha was all praise for the boys' home which provided superlative facilities. "Tamil Nadu doesn't have a home for boys of this quality and this is the first time I am seeing a boys' home of this kind," said Hemalatha, who hails from Erode.
Hemalatha, who crooned for the inmates, also sang along with the children and had some great time with them. While some civil officers sang others recited verses for 40 children at the home. Hemalatha said that she realized that the civil police officers of the Kalady police station had good artistic skills.
The police team paid a visit following invitation from the home's authorities. The home's sister concern Child Home for girls at Pulluvazhy houses 98 children. The children at both homes are aged between 10 days and 15 years, and majority of them are orphans.
Director Sister Jisa Piyappilly said that the home gets children through the courts.