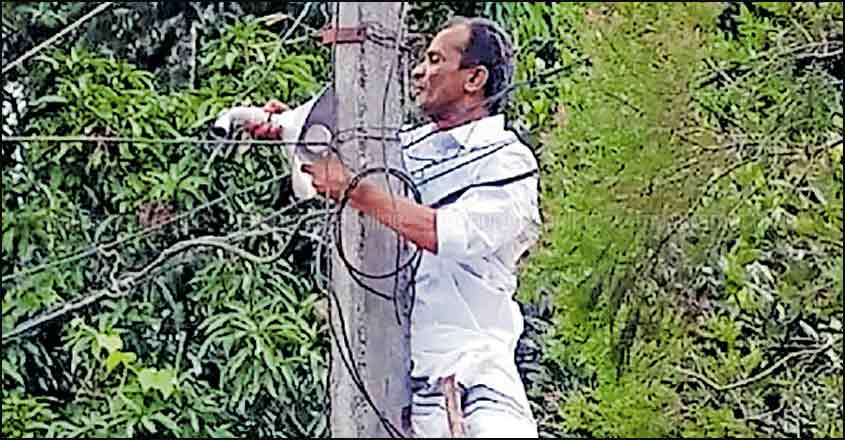 Vengola, Ernakulam: One complaint that often pesters a people's representative is a dysfunctional street light. And most often, they are not able to find technicians to fix it. But what if the panchayat member takes up the task all by himself?
Vengola panchayat member C K Raheem climbed up the post and changed the bulbs. Even though panchayat officials were told several times about the faulty street light, no action was taken. And finally, Raheem had to take up the technician's job too. Now, he is busy changing the faulty street lights in the ward.
Raheem is being applauded from several quarters after his photos changing bulbs were posted on social media platforms.
Raheem belongs to the Muslim League.