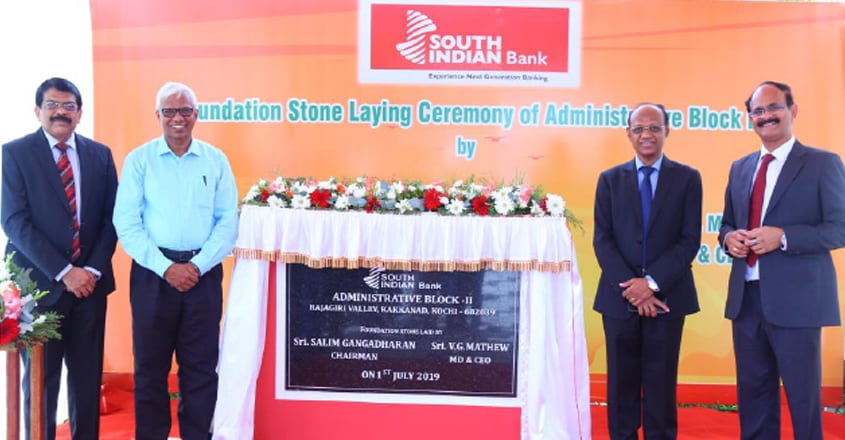 Kochi: One of the earliest banks that came into being during the Swadeshi movement, South Indian Bank was the fulfilment of the dreams of a group of enterprising men who joined together at Thrissur, now the cultural capital of Kerala. With the vision to provide for the people a safe, efficient and service oriented repository of savings and to free the business community from the clutches of greedy money lenders, the bank sought to make sweeping changes and be an agent of progress.
On Monday, the foundation stone was laid for South Indian Bank's Administrative Block II at Rajagiri Valley, Kakkanad in Kochi. The foundation stone was laid jointly by VG Mathew, Managing Director & CEO of the Bank and Salim Gangadharan, Chairman, in the presence of Thomas Joseph K, EVP (Operations) and Raphael TJ, CGM & CIO.

The new 2 lakh sq. ft facility will have more than 1500 seats and will house all the centralized processing centres operating from different premises in the state.

Despite the passing of years and the advent of technology, South Indian Bank has been able to shield itself and their founding father's vision while adapting itself to be a vibrant, fast growing, and trendsetting intermediary in this competitive financial landscape.