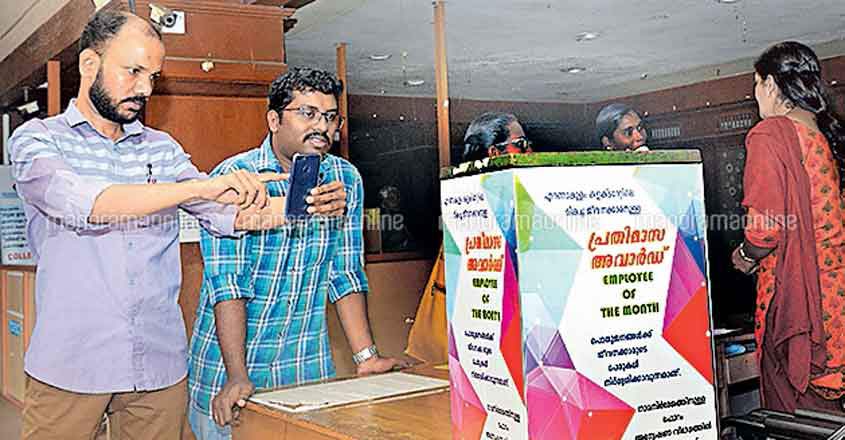 Kakkanad: A unique employee appraisal method has been launched at the Ernakulam District Collectorate. The public seeking various services would now be able to cast their 'votes' to select the best employee of the month.
On the day he took over, the new Collector S Suhas had promised to institute a 'Collector's employee of the month' award by considering the views of the public approaching the Collectorate for various needs. True to the Collector's word, an 'award box' has been placed at the Collectorate building in which the public can submit their choice for the best employee award.
The award would be presented every month to inspire employees to provide quality service to the people and increase the efficiency of the work done at the Collectorate.
Factors that would be taken into consideration for selecting the winner include exemplary behaviour, speed with which the files are moved and excellence in service.
The feedback box is installed at the entrance counter of the Collectorate to enable public to record their experiences at the Collectorate and their views on the employees. On the last working day of every month, the box would be opened and the comments of the people checked. Based on the feedback, the best employee would be selected.
Staff working in sections that do not deal with the public also will not be ignored. They will be selected for a special award considering how efficiently they close files, attendance and related matters.