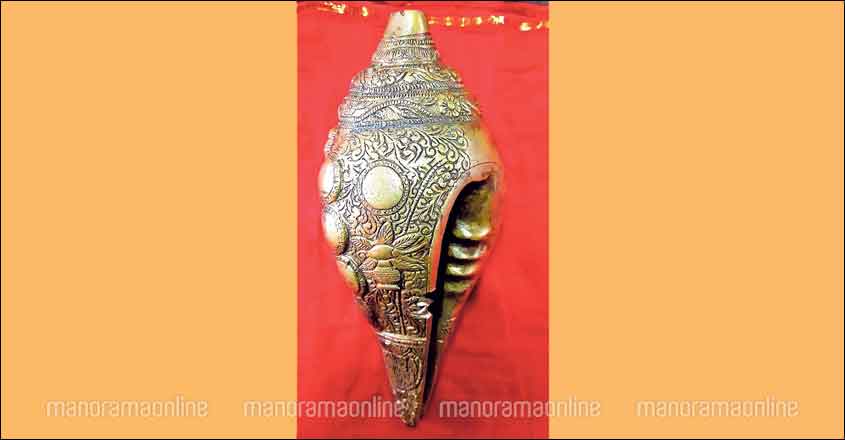 Aryanad: The illegal sale of antique items is not uncommon in Kerala. Cracking down on yet another such attempt in this regard, the police have seized a rare conch weighing around 2 kg. Some people had planned a fraud using the conch saying that its possession would bring wealth and prosperity.
The Rural Shadow Police, Thiruvananthapuram intercepted three persons belonging to Uzhamalakkal in Pulimoodu while they were trying to sell the conch and took them into custody. The men were questioned by the Aryanad police but were let off. No cases have been registered in this regard.
The conch that has been taken into custody by the police will be sent for analysis at the Archaeology Lab. Further action would be initiated after the lab files its report, said Nedumangad DySP Stuart Keeler and Aryanad police inspector Yahya.
The Shadow team had launched a probe into the matter based on a tip-off received by the Nedumangad DySP. A cop posed as a buyer and approached the sellers of the conch. The price demanded by the men who had the conch was Rs 35 lakh. But after some bargaining, the amount was finally fixed at Rs 25 lakh.
According to the police, the deal was struck on Thursday last. One among the vendors demanded that an amount should be shown to convince them that the buyer was genuine. The sellers were shown the money at a place near Kulappada and the cop acting as the buyer was taken to the house were the conch was kept. The sale was to take place in the bedroom of the house but a police team arrived at the spot and picked up the fraudsters.