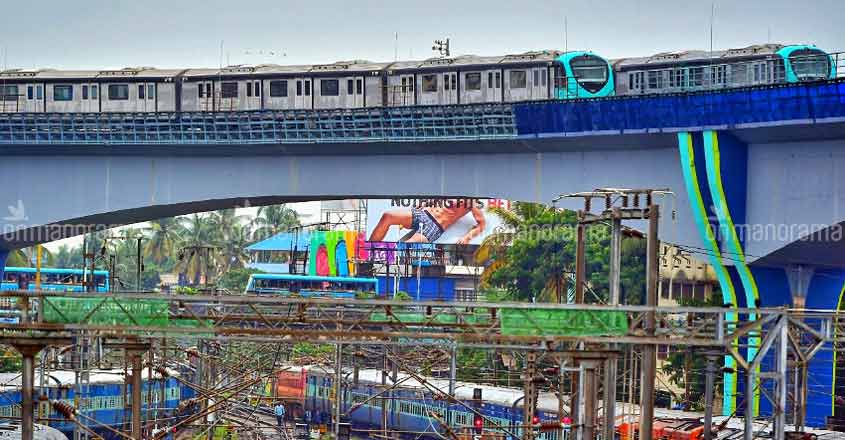 Kochi: The Kochi Metro is steaming ahead with trial runs ahead of the opening of the line to Thykoodam on the outskirts of Kochi.
Trial runs were held for two consecutive days by running a rake over the cantilever bridge near Ernakulam Junction railway station and the line till Thykoodam would also be tested in the coming days.
Officials of Kochi Metro Rail Ltd (KMRL) said the tests have been successful so far.
After the first trial run on Sunday, another train was stationed on the cantilever bridge from Monday to Tuesday. This was to test if any problems arose when the two trains were on the bridge. The tests would continue for two more days. After that, the first train would go to Kadavanthara.
During the first trial run, the metro train started from Maharaja's College around 6:30am on Sunday and travelled at a speed of 5km per hour. It stopped midway on the cantilever bridge and was stationed there for 24 hours.
The cantilever bridge over the railway lines of Ernakulam South Railway Station and the metro track above the Vytilla overbridge are the most crucial parts of the metro construction. The metro, which first started service from Aluva till Palarivattom, and then extended till Maharaja's College in the heart of Kochi, had not faced such critical challenges of construction earlier. Though metro trains run on balanced cantilever bridges in other cities, they are all straight stretches unlike the one with a semi-circle curve in Kochi.