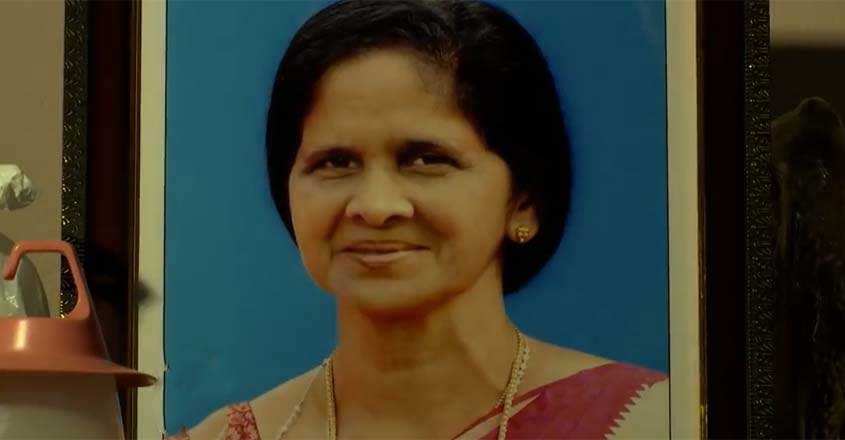 Kothamangalam: The probe into the murder of an elderly woman in a plantation at Vadattupara near Kothamangalam in Kerala's Ernakulam district earlier this month points to likely links to black magic.
According to sources, her suspected killer, who has been arrested, told the police that he had killed her to seek heavenly blessings. What is intriguing is the role of the killer in the murder of another woman near Kothamangalam a few years ago.
It is said the recent victim, Mary, 60, was not killed impulsively or due to sudden provocation. Her body was found in the rubber plantation behind her house around 11 am on July 3, 2019. Mary, wife of Mathew, had gone to the rubber plantation near Pandara City to collect latex when she was killed.
When she did not return, her husband went in search of her and found the body. There were only two injuries on her. Also, the head had almost severed from the body.
The police concluded that the culprit was a serial killer based on the injuries.

None of her gold ornaments were missing, strengthening doubts about human sacrifice.
"There was no provocation. I wanted a woman's blood to attain prosperity," the suspect Mohammed, who has been arrested, told the cops.
Mohammed, who is Mary's neighbour, had been working as a rubber-tapper at their plantation for several years. He even used to turn up very early in the morning for the work.
Mohammed was trapped based on the statements given by other neighbours.
Neither Mary's husband nor other kin initially suspected their employee's role in the murder. A soft-spoken person, Muhammed hardly ever quarrelled over money matters. The family would have never imagined that such a person could commit a murder.
Even on the day of the murder, Mary had given him coffee.
It is said Mohammed was hiding in the area where Mary used to collect latex regularly. He stabbed her from behind.
Witchcraft link
Mohammed came to Vadattupara years ago from Malappuram. Local people do not know much about him.
The neighbours gave statements to the police that Mohammed was engaged in witchcraft. He used to stay away from his house for 10-12 days at a stretch and exhibited unusual behaviour.
Sometimes he observed a vow of silence for days at stretch. Mohammed did not own a mobile phone or vehicle.
He likely committed the murder after ensuring that Mary's husband and their neighbour Martin were not around. After committing the crime, he took an autorickshaw to Kothamangalam. While he was returning on a bus, the police arrested him. The cops found the murder weapon, a knife, on him then.
Another murder under the scanner
The manner in which Mary was killed hinted at a similar motive behind another murder of a woman at a nearby place a few years ago.
Shoji, 34, wife of Shaji, was found dead with her throat slit at her home near the Ayurveda hospital at Mathirappilly, near Kothamangala, on August 8, 2012.
Mathirappilly is only a few kilometres away from Vadattupara.
Two construction labourers, working at the second floor of the home, had gone out for tea when Shoji was murdered. When the labourers returned, they found Shoji dead in the room.
The Crime Branch had received information that around the time when Shoji was killed, a migrant labourer, named Ameer ul, was in Kothamangalam and he later went missing.
Later in 2016, when another migrant labourer from Assam, Ameer ul-Islam, was arrested over the sensational Perumbavoor rape and murder case, it was widely speculated that both the culprits were the same. However, a probe in that direction was not pursued much. The woman, a law student, was raped and killed in her one-room house in Perumbavoor on April 28, 2016. The accused was sentenced to life term later.
Now, villagers suspect that Mohammed was behind Shoji's murder too. They doubt so because both Mary and Shoji were killed almost in the same manner.

Perumbavoor is only 20 km from Kothamangalam.